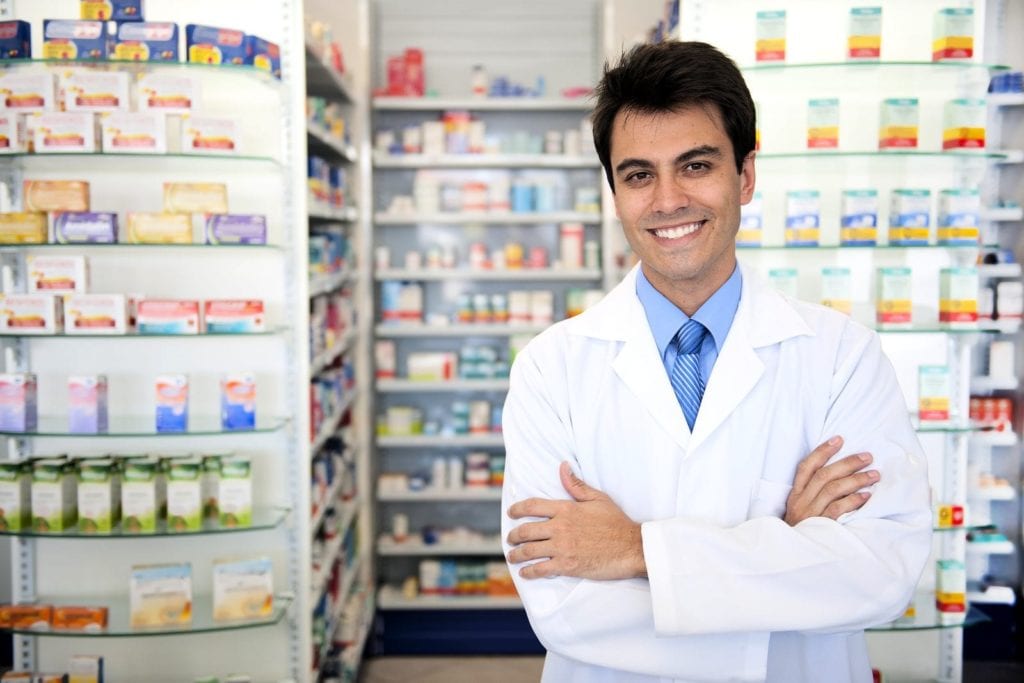 The Tennessee Board of Pharmacy does not require pharmacy technicians to complete formal training in order to work within the state. However, a program that provides theoretical and clinical training increase an individual's chances of employment. The Board of Pharmacy registers all Pharmacy Technicians practicing within the state. Applicants must submit a completed application along with a declaration of citizenship, a criminal background check, a pharmacy technician affidavit and the $50 fee for the application. The state board recognizes the Pharmacy Technician Certification Board as an accredited certification although it is not required. Pharmacy technicians who pass the exam and meet all the requirements for certification will be recognized as Certified Pharmacy Technicians. The following pharmacy technician training programs prepare students to succeed at the PTCB exam.
Southwest Tennessee Community College
SWTC College's American Society of Health System Pharmacists (ASHP) – approved pharmacy technician program prepares graduates to work alongside licensed pharmacists to set up packaging, label medication dosage, maintain patient records, fill and dispense orders, maintain inventory, mix drugs with parenteral fluids and process insurance claims. The course curriculum comprises of both theoretical and practical training designed to give students the knowledge and skills to succeed in a pharmacy setting. Course content includes Introduction to Pharmacy Operations, Structure and Function of Body Systems, Sterile Products, Third Party Reimbursements, Measurements and Calculations, Pharmacology, Pharmacy Practice and Lab and Clinical for a total of 31 credit hours. The program's completion time is two semesters. New cohorts begin the spring and the fall.
Admission criteria:
Must be at least 18 years old
Must have a high school diploma or GED
Must take the TABE at the Southwest Tennessee Community College Testing Center
Submit documentation of the required immunizations- MMR, negative TB test, influenza
Must complete a physical exam and obtain a physician's statement of suitability for matriculating in the program and job function
Must pass a criminal background check and drug screen
Must purchase and maintain malpractice insurance
Tuition is $225.50 per credit hour or $2171.50 for 12 credit-hours (full-time students).
Concorde Career College
The Pharmacy Technician classes at Concorde Career College prepare students for an entry-level position as a pharmacy technician. The diploma program covers 800 contact hours or 34.35 semester credits. Instructors use lectures, live demonstrations and clinical training to teach students how to prepare medication, dispense medication, manage inventory, read and interpret prescriptions, collect patient information, interact with patients and make the association between generic and brand name drugs. Students also learn dosage calculations and computer skills related to the clinical setting. Graduates will be eligible sit for the national certification exam to become a Certified Pharmacy Technician. to Morning, evening, and afternoon schedules are offered.
Admission criteria:
Attend an interview and campus tour
Submit a complete application and all admission documents
Sign the Enrollment Agreement
Take and pass the entrance exam
Provide proof of completing high school or equivalent post-secondary education
Must be able to speak, read and write English
Submit a health certificate and immunization records
Must be a citizen, permanent resident or eligible non-citizen
Tuition is $13,542 plus $1,206 for books and supplies. Financial aid is available through Federal Loans.
Tennessee College of Applied Technology
The Pharmacy Technician Diploma program at Tennessee College of Applied Technology prepares students to become skilled in preparing medications, reconstitution and IV preparation. Through a series of lectures, labs and demonstrations students learn to maintain patient profiles, communicate with patients and staff, manage inventory, calculate dosages, interpret prescriptions and dispense medication. At the end of classroom training, students attend a clinical rotation at an approved facility. Students complete a total of 17 modules and 1296 clock hours. Modules include Pharmacy Math, Anatomy and Physiology, Pharmacy Calculations, Medical Terminology, Computer Science, Pharmacy Practice, Safety, Sterile Products, Pharmacology, Communication and Pharmacy Practice.
Admission criteria:
Must take and pass the COMPASS test
Must have a high school diploma or GED
Provide two references
Submit a writing sample
Submit the results of a physical exam
Submit a resume of work history
Must submit to drug testing and background screening
Tuition and fees cost $3,738. Books and supplies cost an additional $1,413.
Website: https://tcatmemphis.edu/
Address: 550 Alabama Avenue, Memphis, TN 38105
Phone: (901) 543-6100
Fax: (901) 543-6197
Remington College
Remington College's pharmacy technician diploma program comprises of theoretical and clinical training at the college's state-of-the-art facility. During the second semester, instructors place students into groups to practice procedures in the mock inpatient labs and outpatient settings. Students learn the basic activities that will help them function in a clinical setting. Instructors have a combined 60 years of experience in all aspects of retail and hospital pharmacies. Course topics include career development fundamentals, career development principles, social psychology, speech communication, dosage calculations, pharmacy practice, therapeutics and pharmacy aw, sterile products and quality assurance, extemporaneous compounding and inventory management, therapeutics, prescription entry, and billing, and health science business procedures. They use their knowledge and expertise to prepare students to pass the PTCB exam and excel on the job. The duration of the program is 13 months.
Admission criteria:
Must be 18 years or older
Must have a high school diploma or GED
Submit a completed application for admission
Complete a physical exam and immunization
Must submit to drug testing and background screening
Tuition is $21,210 inclusive of books, and supplies.