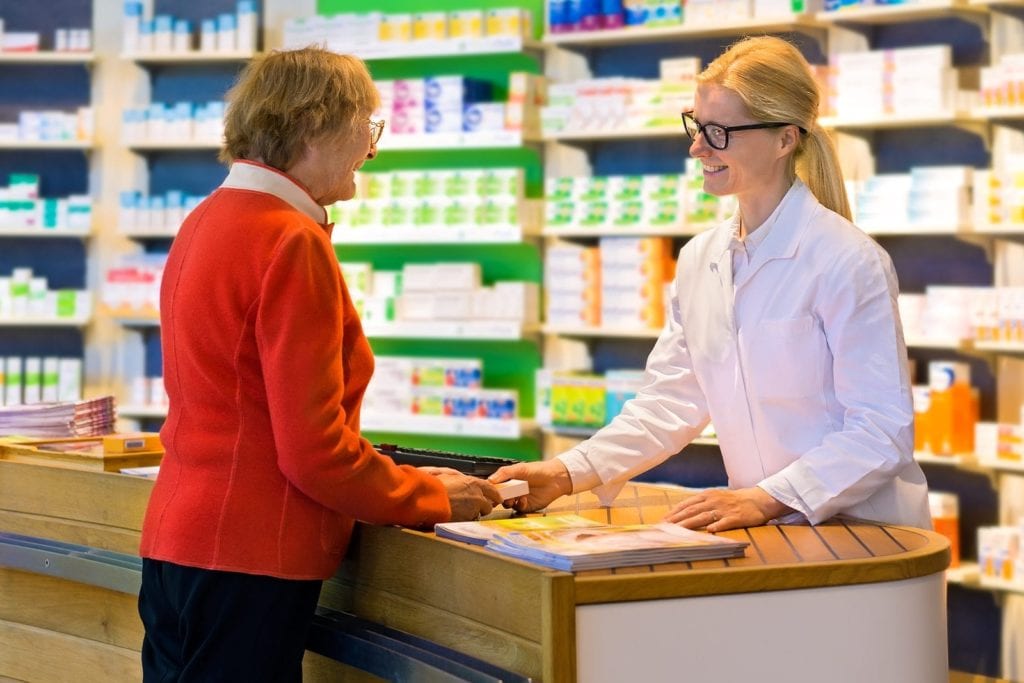 The healthcare industry's demand for skilled professionals makes careers like pharmacy technicians an attractive career option for many individuals. Pharmacy technicians use their knowledge and skills to assist pharmacists in meeting the population's medical needs. They dispense prescription drugs and other medical devices to patients and provide instruction for their use, process orders, maintain inventory, bill insurance companies, and attend to other administrative duties in the pharmacy. Pharmacy technician programs help individuals acquire knowledge of drug therapies and medications, pharmacy calculations, pharmacy law, IV admixtures, and the top prescribed medicines. According to the US Department of Labor Bureau of Labor Statistics, pharmacy technicians in North Carolina earned $29,210 in 2015.
Central Piedmont Community College
CPCC's Pharmacy Technician curriculum follows the requirements of the Pharmacy Technician Certification Board, which enables graduates to sit the national certifying exam. The program is open for enrollment in the spring, summer and fall semesters. Students complete the training requirements in two semesters and receive a Pharmacy Technician Diploma upon successful completion. Students will acquire skills to assist the pharmacist with the duties a pharmacy technician can legally perform. There will be an emphasis on working as a member of the interdisciplinary team, informatics, quality improvement, preparation of prescription medications, maintain inventories, packaging medications, mixing intravenous solutions, updating patient profiles, and gathering data to monitor drug therapy. Through the pharmacy externship, students will have the opportunity to learn beyond the classroom and put their skills to use in the real world. CPCC also offers an Associate of Applied Science Degree for those who want more in-depth training. The AAS degree runs for five semesters and includes classroom and online instruction and hands-on practical experiences at a retail pharmacy.
Admission criteria:
Attend a Pharmacy Technology information session or Open House
Candidates will be given extra points in the admissions process for work experience or CPhT certification
Completing general education courses before applying to the program is recommended but not required
Must be a graduate from high school or completed the GED
Submit a completed CPCC College Admission Application online
Request official copy or copies of high school/GED and college transcripts to be sent to CPCC Student Records
Take and pass a Math and English Placement test at a CPCC Testing Center
Complete all required Development Studies Courses – according to the results of the placement test
Must be able to perform essential functions in various areas of retail pharmacy practice
Submit the results of a North Carolina and/or national criminal background check
Complete a medical exam including a record of immunizations
Provide proof of medical insurance
Must obtain CPCC's accident insurance
The cost of the Pharmacy Technician Diploma is $4,758.70 including tuition, books, uniforms, activity fee, accident insurance, liability insurance, criminal background check, physical exam, CPR/First Aid, graduation fee, and licensure fee.
Address: P.O. Box 35009, Charlotte, NC 28235-5009
Phone: (704) 330.4223
Divine Health Care Academy
The Pharmacy Technology program at Divine Health Care Academy prepares students to pass the Pharmacy Technician Certifying Board examination. Developed by a practicing pharmacist, the curriculum covers 90 lecture hours, 60 hours for home assignments, and 240 hours of clinical practice at an approved pharmacy. The program has the approval of the American Council of Pharmaceutical Education. To graduate from the program, the student must complete all courses with a minimum grade C.
Admission criteria:
A high school diploma or
Meet the general admission requirements for entry to Divine College
Complete the Criminal Conviction form
Submit a completed Confidentiality Agreement
Complete the Drug/Alcohol Consent – indicate on the consent and release form indicating a willingness to submit to drug testing at any time in the program
Complete a physical exam including lab tests and immunizations
Must have liability insurance
Must complete a satisfactory criminal background check
Pay the non-refundable application fee of $25
Tuition for the program is $1,485 and does not include the cost of textbooks, liability insurance, study materials, computer support, and the PTCB exam fee.
Address: 5633 Monroe Road, Charlotte, NC 28212
Phone: 704-566-2955
Fax: 704-566-2957
Alt: 704-566-2956
Chosen Health Care Institute
Pharmacy Technician students at Chosen Health Care Institute obtain the skills that are necessary to support a pharmacist in the preparation and dispensing of medication. Instructors teach students how to process medication orders, manage inventories, compound medications, provide customer support, and package prescriptions. The entire course content and an exam review module will prepare students for success on the national certifying exam. Classes meet Tuesday and Thursday from 9:00 am to 2:00 pm for 10 to 12 weeks.
Admission criteria:
Must be 18 years or older at the time of enrollment
Must have graduated from high school or completed the GED
Must have a driver's license or government-issued ID and social security card
Submit a completed application and registration fee of $50
Complete the physical exam – must have been completed within one calendar year of the application date
Complete a criminal background check
Pass a TB test
Submit a drug test record
Tuition for the program is $1,450 including the $50 non-refundable registration fee.
Address: 8401 University Executive Park Dr., Suite 111, Charlotte, NC 28262
Phone: 704-547-1988
Fax: 704-547-5077
South Piedmont Community College
The pharmacy technician program at SPCC is built on 20 years of experience training high-quality health professionals. The curriculum delivers 600 contact hours of didactic and practical instruction to prepare students for employment in retail and institutional pharmacies and success on the PTCB exam. The theory is delivered online, giving adults the opportunity to overcome the challenge of continuing their education while balancing work and family commitments. Students will have one-on-one access to instructors, the opportunity to graduate quickly, and seamlessly move into the workforce. The training will include an externship at a CVS or Walgreens pharmacy. Course modules include Program Orientation, Working at a Pharmacy, Preparing for the Workforce, Medical Word Building, Basic Anatomy, Pharmacy Law, Regulations and Standards, Simulation Preparation, Pharmaceutical Calculations, Prescriptions, Community Pharmacy Practice, Institutional Pharmacy Practice, Externship, Medication Safety for Technicians, and Final Exam Preparation. New classes begin on the 20th of each month.
Admission criteria:
Must provide proof of North Carolina residency
Must have a high school diploma, GED, or unofficial college transcripts
Complete a satisfactory background check and drug screen
The cost of the program is $360 including the cost of books.
Umanah Healthcare Institute – Charlotte Campus
The Pharmacy Technician Program at Umanah Healthcare Institute trains students to dispense medications under the supervision of licensed pharmacist. The curriculum includes 150 hours of instruction in the classroom and lab followed by 120 hours of externship at a local pharmacy. Students will learn how to count pills, manage inventory, compound and package medications, use the prescription balance, and update patient profiles. Program graduates will be eligible to take the National Pharmacy Technician Certifying Board Examination. Classes meet Mondays, Wednesdays, and Fridays from 10:00 am to 3:00 pm for two months.
Admission criteria:
Must be a high school graduate or complete GED
Provide verification of immunization including a negative TB skin test result
Complete a satisfactory background check
Must have a valid driver's license or state ID and social security number
Pass a drug test
The cost of tuition is $1775 including textbook, student's insurance, handouts, and exam prep book. Students must budget for background check, uniforms, TB skin test, drug test, and lab supply fee.
Address: 5801 Executive Center Drive, Suite 103, Charlotte, NC 28212
Phone: 704-531-1100
Fax: 704-532-4638
Email: umanahinstitute@yahoo.com
Rowan-Cabarrus Community College
The pharmacy technician program at Rowan-Cabarrus provides technical and practical training that will prepare students to work competently alongside pharmacists in retail and hospital settings. Instruction will take place in the classroom and simulated lab. Content will be delivered using lectures, discussions, text and workbook assignments, evaluations, and independent research. Areas of study include customer service, packaging and labeling medications, management of inventory, basic anatomy, pharmacy law and ethics, and updating patient profiles.
Admission criteria:
A Gold Level Career Readiness Certificate is recommended, but not required.
Tuition for the program is $180.
Address: 489 N. Cannon Blvd., Kannapolis, N.C. 28081
Phone: 704-216-7222