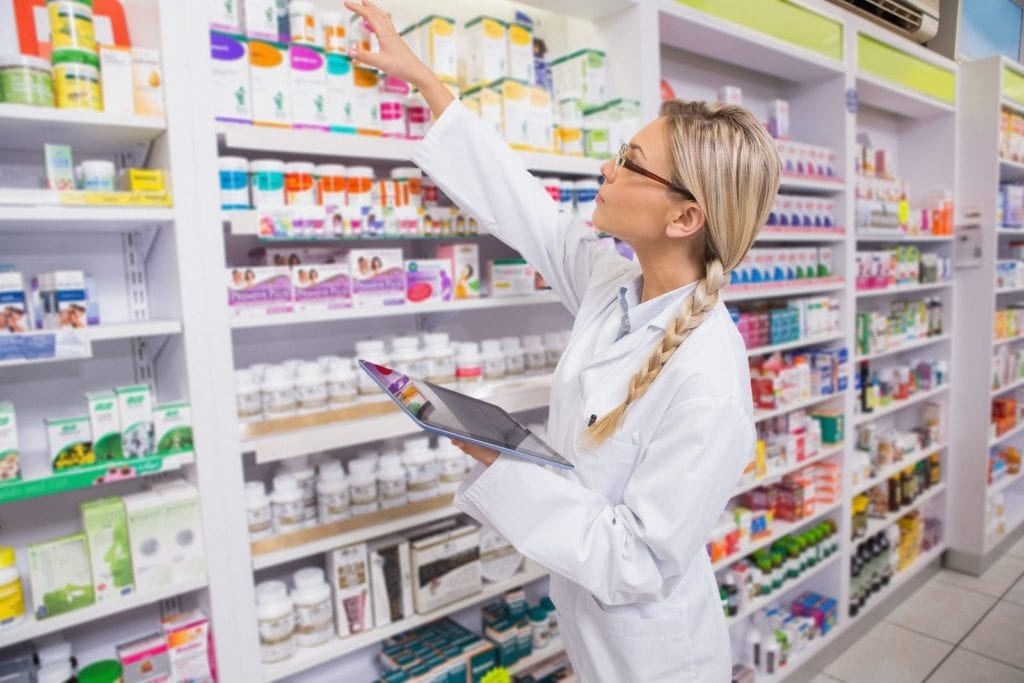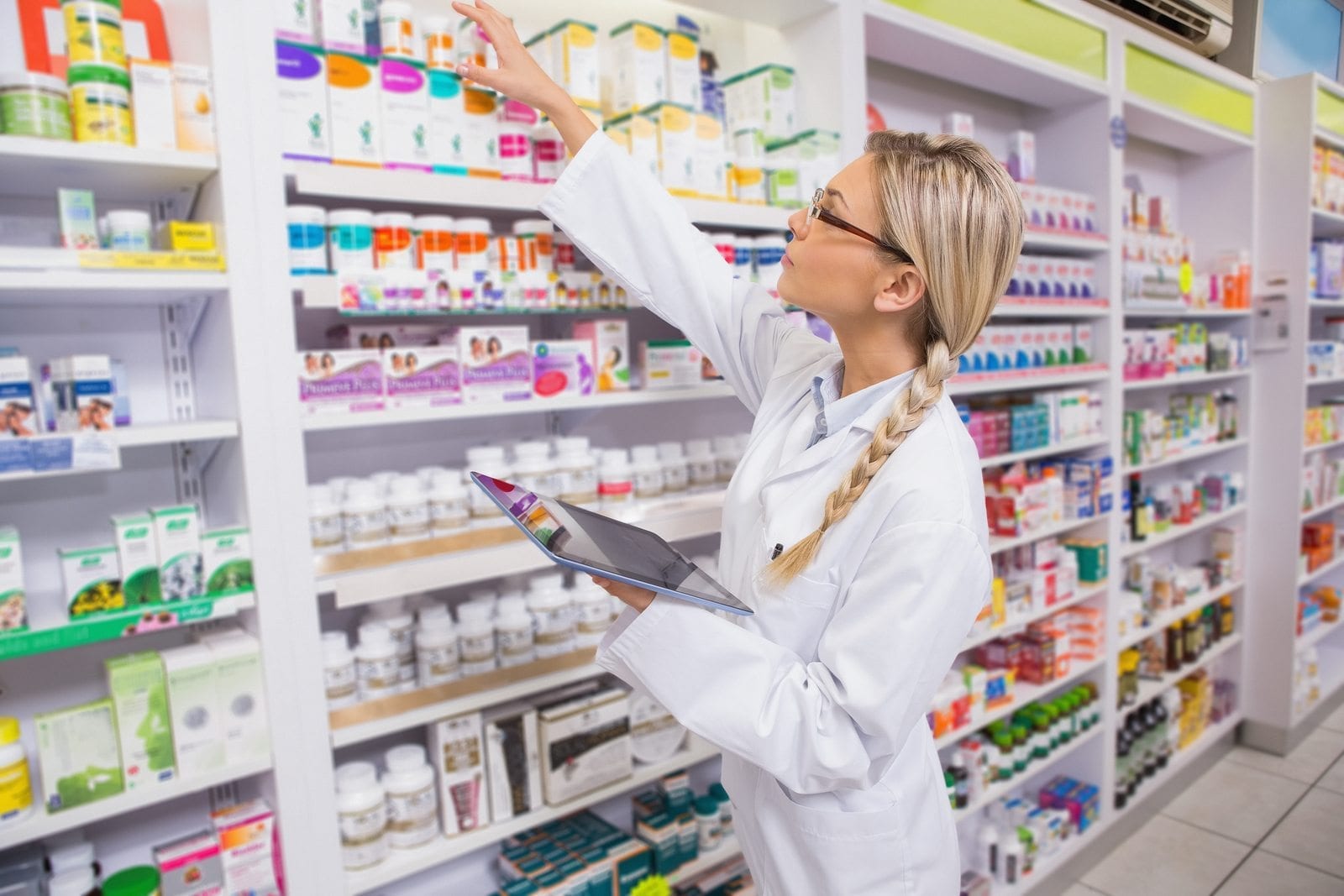 Pharmacy technicians assist licensed pharmacists with the distribution of medication, healthcare products, and information to patients. A technician performs routine tasks in the pharmacy to give pharmacists the freedom to counsel the patients who need it most. Responsibilities include preparing prescriptions, counting and measuring medication, labeling packages, updating patient profiles, answering the phones, managing the cash register, inventory control, responding the queries, and other administrative duties. Although a pharmacy technician's role has expanded to include much of the duties once performed by a pharmacist, a pharmacist must supervise the technician and check prescriptions before they are dispensed. The technician must be willing to take directions, have excellent communication and interpersonal skills, and be accurate and dependable. National certification is important as it confirms a technician's commitment to safe and professional practice. In light of the expanded role of technicians, more employers require certification to protect the pharmacy's reputation and public safety.
Hostos Community College
Hostos Community College gives adult learners the opportunity to start a career in a booming industry. The pharmacy technician program covers the fundamental concepts of pharmacy, medical terminology, principles of patient care, pharmacology, pharmacy law, human anatomy and physiology, and pathophysiology. Students also learn how to dispense prescriptions, pharmacy calculations, and the top medications dispensed. Instructors emphasize the skills students need to work in various pharmacy settings, including community and institutional pharmacies. Included in the program is a PTCB review to prepare students for success in the exam. Students must have a high school diploma or equivalency, provide proof of completing a medical exam in the last 12 moths, pass a pre-assessment math exam, and maintain an 80% attendance rating. Students should call the school to schedule the math exam. Criminal convictions or drug use will disqualify an applicant from admission. Classes meet Tuesdays, Wednesdays, and Thursdays from 6:00 pm to 9:00 pm for 40 sessions – 3 months. Tuition costs $1,499 and does not include the course textbook and PTCB exam fee. A 3-month payment plan is available to all students.
Lehman College
Lehman College's pharmacy technician program includes classroom instruction and practical externships to prepare students for a career in pharmacy. Graduates have the confidence to succeed on the PTCB exam and conduct the daily operations of a retail or institutional pharmacy. Students learn how to dispense medication and other health care products, maintain inventory, package and label drugs, calculate dosages, count, measure and pour medication, practice within the guidelines of state and federal law, attend to customer service issues, perform administrative functions, and prepare insurance claims. Applicants must have a high school diploma or GED equivalent, provide state ID, and meet the health requirements. Criminal convictions and drug use will disqualify an applicant from admission. Financial aid is available for eligible students.
ABC Training Center
The ABC Training Center prepares pharmacy technician students for the PTCB exam. Certified graduates earn more than those who are not certified. The curriculum will cover topics such as pharmacy terminology, drug control and relation, medication calculations, personal standards, and basic bio pharmaceutics, medication distribution, drug usage and side effects, screening prescriptions and medication orders, and personal interactions. Classes meet Monday through Thursday from 12:00 pm to 4:00 pm and Friday from 9:00 am to 4:00 pm for 6 weeks. The curriculum covers 132 classroom hours. A high school diploma is recommended. Candidates who do not have a high school diploma can register and take the entrance exam to secure admission. Tuition for the program is $799. A weekly payment plan is available. ABC Training Center provide job placement assistance.
New York Medical Career Training Center (Manhattan)
The pharmacy technician program at New York Medical Career Training Center offers 250 contact hours of theory and skills practice – on campus. In the classroom, students learn pharmacology and classification of drugs, basic anatomy and physiology, law and ethics in pharmacy, history of medicine and pharmacy, hospital pharmacy, psychopharmacology, and alternative medicine. Skills training include dosage forms and routes and administration, processing prescriptions, repackaging and compounding, OTC medications and skin care products, aseptic techniques, billing and insurance, and pharmacy stock. The pharmacy externship is 120 hours. It gives students the opportunity to practice drug distribution, billing, dispensing refills, customer service, data entry, compounding, and pre-packaging. Preparation for the National Certification Exam will also give students the confidence to succeed. Morning (5 weeks), afternoon (5 weeks), evening (6 weeks), and weekend (8 weeks) schedules are available. Tuition, books, and registration cost $1,159.