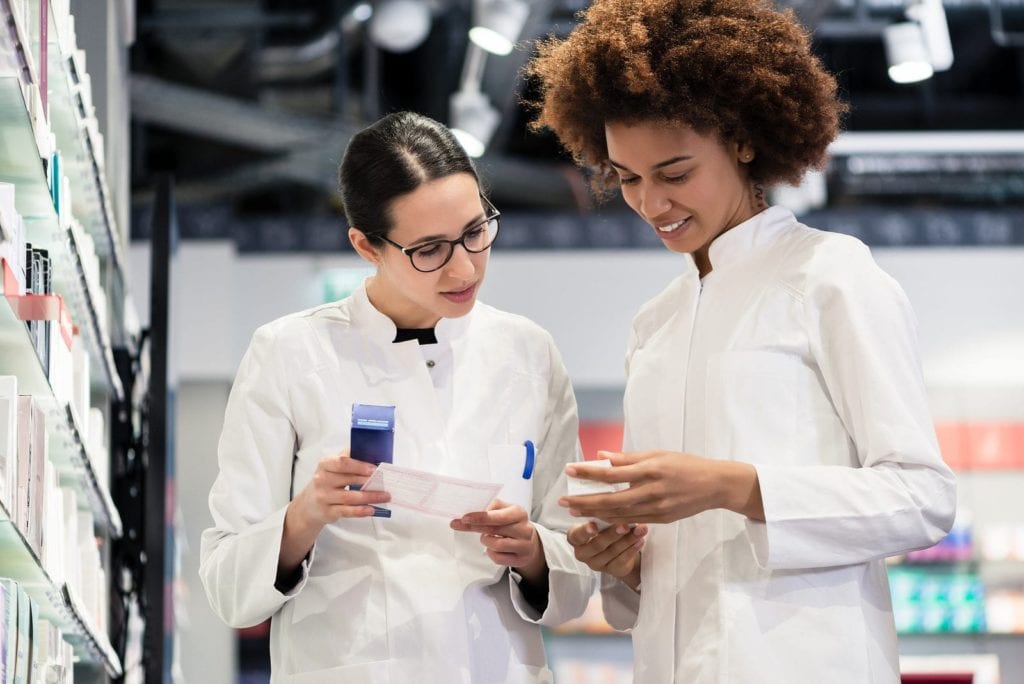 A pharmacist's success in performing the daily pharmacy operations depends on the quality and capability of the pharmacy team. Highly skilled technicians improve productivity in the pharmacy and free the pharmacist to focus on core services that the public needs. Pharmacy technician programs prepare adults to dispense prescriptions under the direction of a licensed pharmacist. It also includes critical preparation for success on a national exam, such as the Pharmacy Technician Certification Exam administered by the Pharmacy Technician Certification Board. Certification has been a primary factor for employers and will be even more so as the PTCB seeks to elevate the standards for certification and recertification. By 2020, employers will have the confidence in knowing that their CPhTs will have completed an ASHP-Accredited Pharmacy Technician Education Program, which includes comprehensive training in pharmacy theory and development of pharmacy skills through externship experiences in both institutional and community pharmacies.
According to the Bureau of Labor and Statistics (BLS), employment of pharmacy technicians is expected to increase by 12 percent by 2026. Certified Pharmacy Technicians who have demonstrated high levels of skills and expertise will fill most of the available job opportunities. Licensure as a Pharmacy Technician is required for practice in the State of Massachusetts. Candidates for licensure must pass a national certification exam or a board-approved pharmacy technician assessment exam, which may be administered by an employer or agent.
Massasoit Community College
The pharmacy technician program at Massasoit Community College covers 120 hours of preparation for a career as a pharmacy technician. The Board approved program is offered in two 60-hour sessions. The program is designed for adults with no experience in pharmacy practice, but healthcare professionals may also use the training to strengthen their existing skills. The emphasis of the program is on the fundamental skills of pharmacy technicians. Areas of study include medical terminology, basic physiology, pharmacology, physiology, daily pharmacy operations, drug interactions, inventory, and billing and insurance. Courses must be taken in sequential order. The first 60 hours of the program (Part I) is delivered in the fall semester and the final 60 hours (Part II) is delivered in the spring semester. A Certificate of Completion will be awarded to students who complete the two semesters.
Admission criteria:
Be 18 years old
Have a highs school diploma or GED equivalent
Have strong math skills
Demonstrate proficiency in the English language
Attend a personal interview with the program administrator prior to registration
Use the contact information provided below to obtain a current schedule and tuition rate. The program cost will not include the registration fee for certification through the National Pharmacy Technician Board and the application fee for State Registration.
Website: https://massasoit.edu/
Address: 1 Massasoit Blvd. Brockton, MA 02302
Phone: 508-588-9100
Toll-Free: 1-800-CAREERS
Bunker Hill Community College
The pharmacy technician program at Bunker Hill Community College includes classroom and practical instruction in multiple pharmacy settings. Upon completion of the 16-credit program, graduates will be prepared to distribute medications under the supervision of a licensed pharmacist. During the 150-hour pharmacy externship, students will have the opportunity to strengthen their clinical skills as they perform inventory control, attend to customer needs, maintain customer medication records, prepare prescriptions, and package drugs. Course topics include pharmaceutical operations, pharmaceutical calculations, pharmacology, pharmacy law, drug interactions, and inventory management. The program's duration is one semester.
Admission criteria:
Be 18 years or older
Have a high school diploma or equivalent
Attend an information session
Submit a completed application and fee
Attend a personal interview with a member of the faculty
Complete Criminal Offender Record Information (CORI) and Sex Offender Registry Information (SORI) Checks to participate in the pharmacy externship
Tuition for the 30-week program is $2,815. Books and supplies cost an additional $1,200.
Address: 250 New Rutherford Avenue, Boston, Massachusetts 02129-2995
Phone: 617-228-2000
North Shore Community College
North Shore Community College prepares adults for the success on the Pharmacy Technician Certification Board's (PTCB) exam. Training in the classroom, simulated lab, and optional clinical rotation prepares students for employment in community, home infusion, and hospital pharmacies as well as other healthcare settings. The program will include basic concepts of medical terminology, reading and interpreting prescriptions, dosage calculations, defining drugs by generic and brands names, drug compounding, dispensing prescriptions, dose conversions, and inventory control. Other vital topics include billing and reimbursement, I.V. flow rates, drug classifications, aseptic techniques, top 200 drugs, and customer service. Day and evening schedules are available.
Admission criteria:
Undergo a criminal background check, including Criminal Offender Record Information (CORI) and Sex Offender Record Information (SORI) checks.
Take the Accuplacer Placement Exam
Provide proof of immunizations and negative TB
Complete drug screening
Be at least 18 years old
Have a high school diploma or GED
The program's tuition includes the required textbook.
Address: McGee Building 300 Broad Street Lynn, MA 01901
Phone: (781) 593-6722