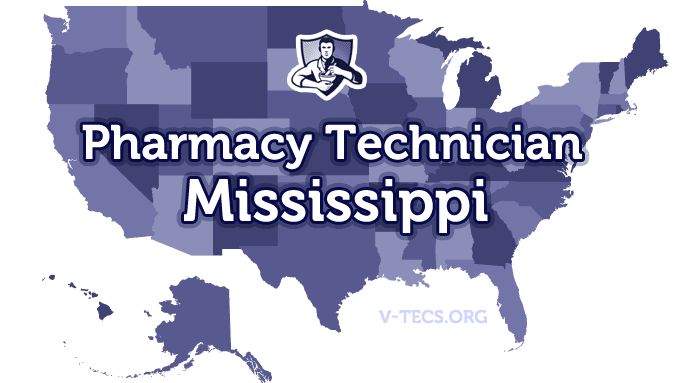 A career as a pharmacy technician offers abundant rewards. If you're seeking to work as a Pharmacy Technician in the state of Mississippi, you must obtain a Mississippi Board of Pharmacy Technician Registration.
Are Pharmacy Technicians Regulated In Mississippi?
Yes, they are regulated.
Does Mississippi Require Certification To Practice As A Pharmacy Technician?
An update to the Board of Pharmacy regulations removes the need for PTCB certification. While it is no longer required for registration as a pharmacy technician, employers have the right to require certification for employment.
Which Of the Certification Exams Are Approved By Mississippi?
The NHA (ExCPT) and the PTCB (PTCE).
What Are the Registration Dates?
Registration is needed before employment.
Is A License Required?
A license is required.
The Mississippi State Board of Pharmacy Information
https://www.mbp.ms.gov/
6350 I-55 North, Suite 400
Jackson, MS 39211
Telephone: 601-899-8880
Are There Any Professional Associations?
The Mississippi Society of Health-system Pharmacists (MSHP) can be contacted at https://msshp.org/.
What Are the Requirements To Become Licensed?
Candidates must meet the following criterion:
Be at least 18 years of age
Must have a high school diploma or equivalent
Must submit a Pharmacy Technician Registration Application online
Requesting registration. The application must be completed through the online gateway.
Don't forget to also include the $50 application fee and the $40 fee for a criminal background check as well, both of which are nonrefundable.
Will There Be Training Required?
It is the responsibility of the pharmacist-in-charge to ensure that the technician has completed an accredited training program, or provides a training program for a pharmacy technician that includes pharmacy terminology, pharmacy calculations, dispensing systems and labeling requirements, pharmacy laws and regulations, record keeping and documentation, proper handling and storage of medications, pharmaceutical diversion awareness, and medication safety.
What About Continuing Education Requirements?
There are no continuing education requirements for renewal.
When Is Renewal Required?
Registration must be renewed annually. The registration period is the 1st of April through the 31st of March.
What If I Move or I change Jobs?
Notify the board in writing of your change within 10 days.
Here Are A Few More Tips:
Pharmacy technicians are required to wear a name tag that states they are a pharmacy technician at all times. They must also identify themselves as one if they are on the phone or writing an email.
Duties that don't require professional judgment can be accomplished by pharmacy technicians.
The pharmacist in charge of that pharmacy is responsible for everything that is done by pharmacy technicians, and may supervise a maximum of three pharmacy technicians at any given time.