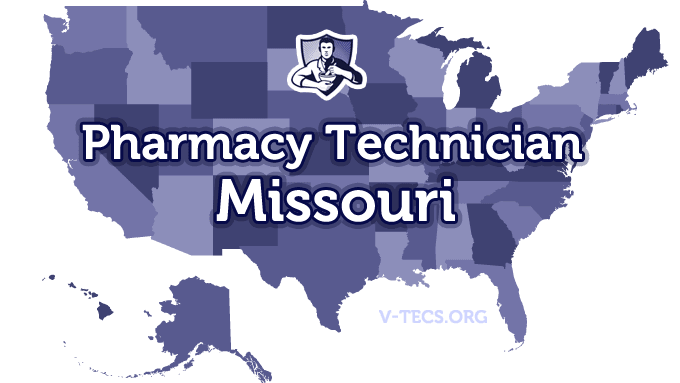 Those looking to become a pharmacy technician in the state of Missouri are going to need to follow the regulations and requirements set out below.
Are Pharmacy Technicians Regulated In Missouri?
Yes they are regulated.
Does Missouri Require Certification To Practice As A Pharmacy Technician?
No they do not.
Which Of the Certification Exams Are Approved By Missouri?
None of the national exams are recognized by the state of Missouri.
What Are the Registration Dates?
You need to be registered before you start work as a pharmacy technician.
Is A License Required?
Yes it is.
The Missouri State Board of Pharmacy Information
Office: 3605 Missouri Boulevard
Jefferson City, MO 65109
Mail: P.O. Box 625
Jefferson City, MO 65109
Telephone: 573-751-0091
Fax: 573-526-3464
Website: https://www.pr.mo.gov/pharmacists.asp
Are There Any Professional Associations?
The Missouri Society of Pharmacy Technicians, which can be contacted at http://www.morx.com.
What Are the Requirements To Become Licensed?
The first requirement is to submit to finger printing and a criminal background check.
Next is the written pharmacy technician application that must be submitted in order to apply to become registered. The application can be found at https://www.pr.mo.gov/pharmacists.asp
There is a nonrefundable fee of $35 for the application and you may also have to pay the background check fee to the company that performs the background check.
Include a passport type photo.
Have the application notarized.
Will There Be Training Required?
No there will not be, unless it is on the job training.
What About Continuing Education Requirements?
No there are not.
When Is Renewal Required?
Renewal is not going to be required.
What If I Move or I change Jobs?
Notify the board of the change within 15 days of the change.
Here Are A Few More Tips:
-The registrations for the pharmacy technicians must be posted in the pharmacy at all times.
-Pharmacy technicians can only take part in tasks that don't require professional judgment, and they are also the complete responsibility of the pharmacist in charge.