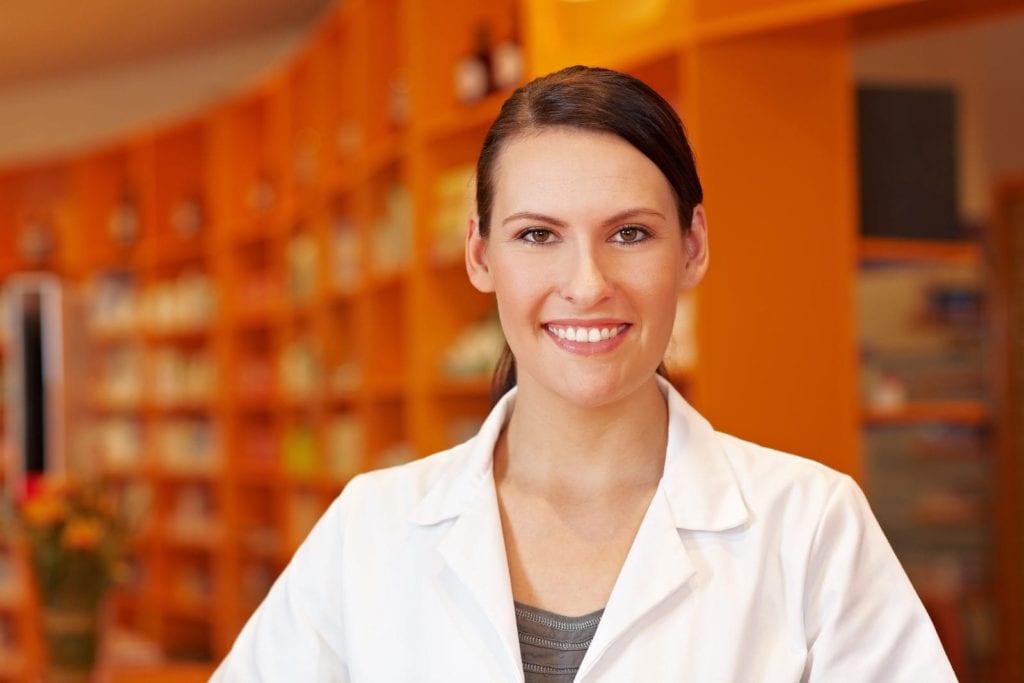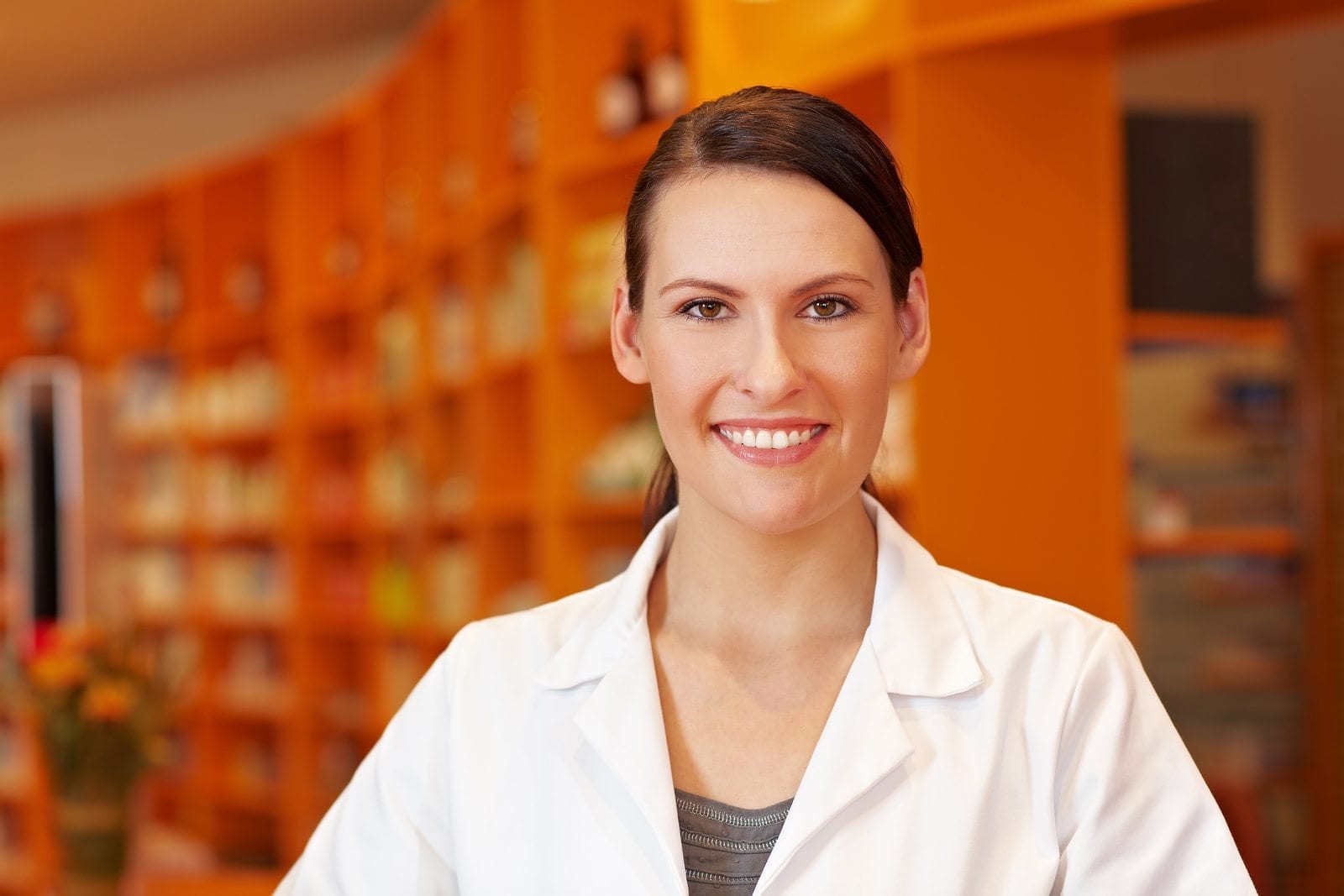 Although pharmacy technicians in Ohio do not need a license to practice, a prospective technician must either complete an employer-based training or become nationally certified through the Pharmacy Technician Certification Board (PTCB) or other national certifying agency. Legislation may soon require technicians to register with the Board of Pharmacy and obtain a license to practice in response to growing instances of opioid abuse. Licensing will also help the state keep track of technicians who commit acts of abuse or theft, says the executive director of the Ohio Board of Pharmacy.
Pharmacy technician programs are approximately 6 to 12 months and equip students with the knowledge and skills to practice within the industry guidelines. They also prepare students for success in the national certifying exam.
Pharmacy technicians play a major role in helping patients live happier and healthier lives. They work in retail pharmacies, mail order pharmacies, hospitals, long-term care facilities, and anywhere medication is dispensed. The demand for pharmacy technicians is expected to increase substantially through 2020 as a result of new drugs, the aging population, and a nationwide shortage of registered pharmacists.
Columbus State Community College
The Pharmacy Technician Program at Columbus State prepares students for an entry-level position as a pharmacy technician in two semesters. Students complete 10-credit hours with four classes and are prepared for success on the Pharmacy Technician Board Exam for professional certification. The curriculum, comprising of classroom lecture and clinical experiences at a community or hospital pharmacy, teaches students how to maintain and stock inventory, screen medication orders and prepare medications for dispensing. They also learn how to perform dosage calculations, provide excellent customer service, and adhere to federal and state requirements for the profession. The four modules are Concepts for the Pharmacy Technician, 21st Century Workplace Skills, Basic Health Care Analytical Concepts, and Customer Service and Sales. The Customer Service module covers the sales proves and deals with customer psychology, customer relationships, and analyzing customer attitudes and behaviors to deliver excellent customer service. Students must complete all courses with a grade C or better to participate in the pharmacy externship. Graduates will be able to sit for the PTCE administered by the Pharmacy Technician Certification Board. They will be eligible to take up entry-level employment in a pharmacy setting where they will perform pharmacy-related functions and provide pharmaceutical care under the direction of a licensed pharmacist. The duration of the program is 26 to 32 weeks.
Admission criteria:
Attend a mandatory information session
Have a high school diploma or GED
Place into ENGL 1100, MATH 1025 and No Reading Required
Must register as a pharmacy technician trainee
Take and pass a background check and drug screen
Take and pass a Pharmacy Technician Information Quiz
Complete the health record requirements
Prospective students must attend a mandatory information session and take a background check and drug screen.
Tuition for the program for Ohio Residents is $1,359. Out-of-state residents can expect to pay $3,010. Books and supplies will cost approximately $515.
Delaware Area Career Center
The pharmacy technician program at Delaware Area Career Center prepares students for national certification and employment as an entry-level pharmacy technician in hospitals, grocery stores, drug stores, and other pharmacy settings. The comprehensive training includes theory and practical instruction and opens the door to a rewarding future as a certified pharmacy technician. Areas of study include touch typing skills, pharmacy law, medical terminology, aseptic technique, first aid, CPR, AED training, quantities, dilution & concentrations, doses and terminology, pricing, medication safety, assisting the pharmacist, HIPAA law, top 300 drugs, Medication Therapy Management (MTM), fraud, waste, and abuse, and OSHA 10-hour healthcare safety training. Earn your nationally recognized certification here for the opportunity to land a job in a hospital, drug store, doctor's office, grocery store, or call center. The program is open to high school seniors who are seeking employment as a pharmacy technician or higher education in other health tech fields. Graduates can take the PTCB for national certification and continue on to become pharmacists, nurses, and pharmaceutical representatives. They will obtain certification from the PTCB and qualify for Medical Therapy Management Certification, HIPAA Training Certification of Completion, Fraud, Waste & Abuse Certificate, and OSHA 10-hour Healthcare credential.
Admission criteria:
Must be a high school senior
Pass a criminal background check and drug screen to participate in the clinical externship
Register as a pharmacy technician trainee with the state board
Pay all fees before the first day of class
The cost of the program is $410. It includes program fees, workbook, tools, OSHA 10-hour credential, First Aid, CPR, AED training, HIPAA, and Fraud Waste & Abuse certificates. Other costs include uniforms, Chromebook, background check, and pharmacy technician trainee registration.