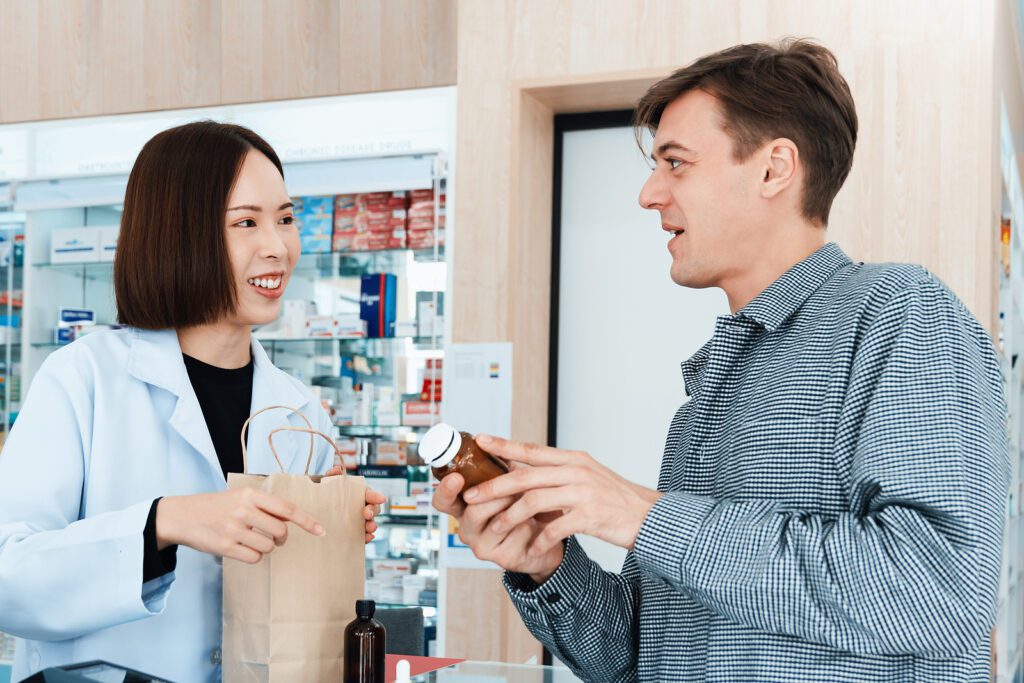 Pharmacy technicians are in high demand in the booming healthcare sector. Pharmacy employers are having the difficult task of attracting and keeping pharmacy technicians on staff. One survey reported high turnover rates of 21 to 35 percent due to heavy workloads and low staffing of technicians in inpatient and ambulatory settings. If you're preparing for a career as a pharmacy technician or seeking a fast and easy point of entry into healthcare, you can enroll in an online pharmacy technician program and acquire the necessary knowledge and skills to function in the role. The program should include preparation for a national certification exam, such as the PTCE, which will help you to take on a wider scope of practice and improve your starting salary. According to the American Society of Health-System, certified pharmacy technicians can earn up to 40 percent more than non-certified technicians.
Florida State College at Jacksonville
The online pharmacy technician program at Florida State College at Jacksonville prepares students with the skills to qualify for an entry-level position as a pharmacy technician or pharmacy clerk. The curriculum covers the many job settings and career paths open to pharmacy technicians as well as the important laws and regulations that govern pharmacies. Other key concepts covered include communication skills, customer service, and improving career prospects through national certification. The program includes 12 modules including what is the pharmacy technician, pharmacology, understanding pharmacy rules and regulations, inside a working pharmacy, pharmacy terminology, anti-infectives, your core: health, lungs and stomach, the central nervous system, hormones, eyes and ears, pharmacy math, communication, and the future of pharmacy technicians. Students will have access to the online modules for 6 weeks. The program provides an introduction to the profession of pharmacy but will not supply sufficient preparation for the national exam. Graduates who need the additional preparation may enroll in the on-campus program that covers 1,050 contact hours.
Admission criteria:
Must be a U.S. citizen or legal immigrant
Apply for admission to the program
A high school diploma or equivalent is recommended but not required
Must be at least 17 years old
Must have a computer with internet access
The program fee of $159 includes 6 weeks' access to the modules and required materials.
Website: https://www.ed2go.com/fscj/
Address: 101 W State St, Jacksonville, FL 32202
Phone:(904) 766-6585
Mayo Clinic
The online/hybrid pharmacy technician program at Mayo Clinic focuses on the skills needed as a pharmacy technician to obtain entry-level employment in various pharmacy settings. Students will complete the theoretical requirements online and gain hands-on practice during the in-person simulation coursework and rotations. Online sessions run for three months and the clinical rotations run for two months. Hands-on practice will be conducted in the school's state-of-the-art pharmacy simulation labs to prepare students for the clinical rotations. Course topics are Introduction to Pharmacy, Pharmacology for Technicians, Career Development, Principles of Pharmacy Operations, Pharmacy Simulation Lab, Pharmacy Experiential Rotation I, and Pharmacy Experiential Rotation II. The program covers a total of 602 contact hours. Outside work is not recommended during the final eight weeks of the program. Classes meet 8 hours per day one day a week for the first 12 weeks. Clinical rotations may be scheduled between the hours of 6:30 am to 5:30 pm and includes 40 hours of training each week. The program accepts new students twice a year. Graduates will be eligible to take the PTCB exam. They may be eligible for employment at Mayo Clinic after graduation.
Admission criteria:
Must be a high school graduate or equivalency
Must be 18 years or older by the program start date
Complete a satisfactory state and national background check
Submit two professional references from authority figures from a previous school or place of employment
Must be a U.S. citizen or legal immigrant
Demonstrate English Language proficiency
Submit a completed application online
Submit an essay describing goals and reasons for pursuing the Pharmacy Technician program. The essay must be at least 500 words
Submit official high school transcript and transcript of any college courses completed
The program cost is covered through the Mayo Clinic Workforce Development Scholarship. Students must cover the cost of the background check, PTCB exam, books, supplies, and uniforms.
The Capstone Institute
The online pharmacy technician program at Capstone Institute provides students with knowledge and skills to qualify for entry-level employment as a pharmacy technician. The program includes online didactic training combined with hands-on activities. Students will learn how to provide safe, effective, and efficient patient care. The online training tool is designed to help students build confidence and obtain clear visibility to understand critical concepts as they progress through the content. The program will cover the role and function of the pharmacy technician, pharmacy laws and regulations, pharmacy math, management of inventory, receiving and interpreting prescriptions, pharmacy terminology, retail pharmacy operations, and mixing, pouring, and measuring medications. Graduates will be eligible to sit for the PTCB or ExCPT exam. The duration of the program is 4 months.
Admission criteria:
Must have a high school diploma or GED – documents required
Must be at least 18 years old
Tuition for the program is $3,000. A flexible payment plan is available for all students.
Address: 3416 Moncrief Rd. Ste. #103, Jacksonville, FL 32209
Phone: (888) 585-7790
UF Health North
The pharmacy technician program offered by UF Health Shands Pharmacy Department includes online modules as well as in-person sessions. The program is approved by the Florida Board of Pharmacy and provides comprehensive pharmacy training to prepare candidates for a qualifying exam to be eligible to register as a pharmacy technician in the state of Florida. Course topics include pharmacy calculations, pharmacy law, pharmacology, medication safety, customer service, inventory management, dispensing medications, and pharmacy operations. The duration of the program is 8 to 10 weeks. Full-time classes meet 40 hours per week. The class size is limited to 4 to 8 trainees. New students are admitted in March, May, July, October, and December.
Admission criteria:
Must be 18 years or older at the start of the program
Must have a high school diploma or GED – copy of high school diploma or GED required
Must submit a completed program application
Must successfully complete UF Health affiliate background check and drug screen
Must obtain a passing score for math competency assessment with a minimum score of 80%
Must have effective written and verbal communication skills
Tuition for the program is $2,500. Shands will not charge candidates up front for the Program and will forgive the $2,500 tuition of the Program in return for candidates working for Shands for a minimum of one year after obtaining registration as a pharmacy technician with the Florida Board of Pharmacy
Website: https://ufhealth.org/
Address: 15255 Max Leggett Parkway, Jacksonville, FL 32218
Phone: 904-383-1000