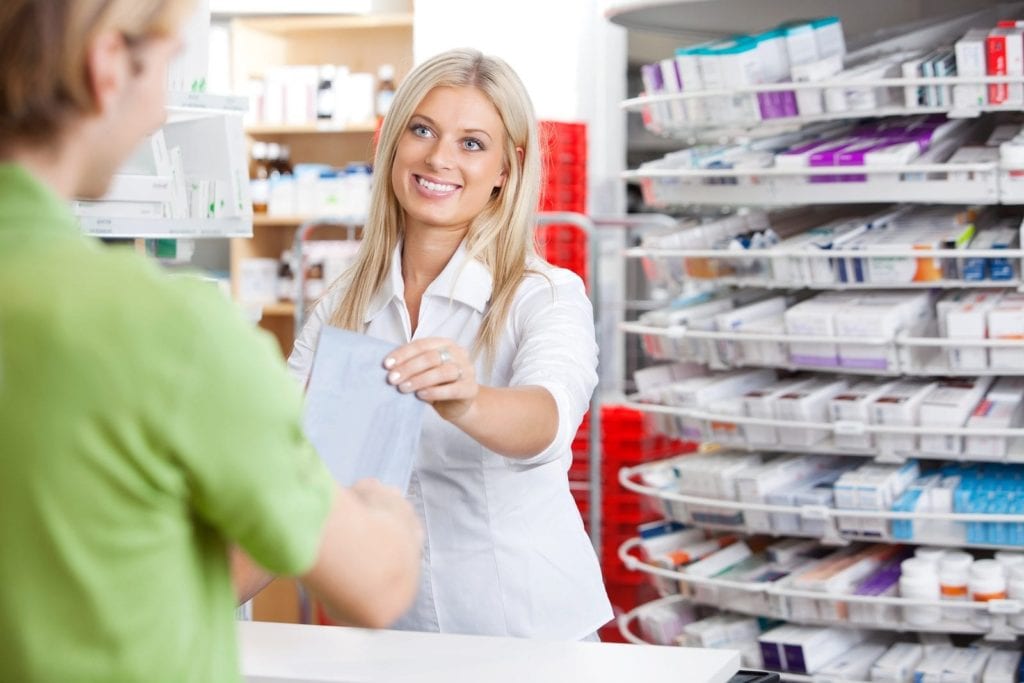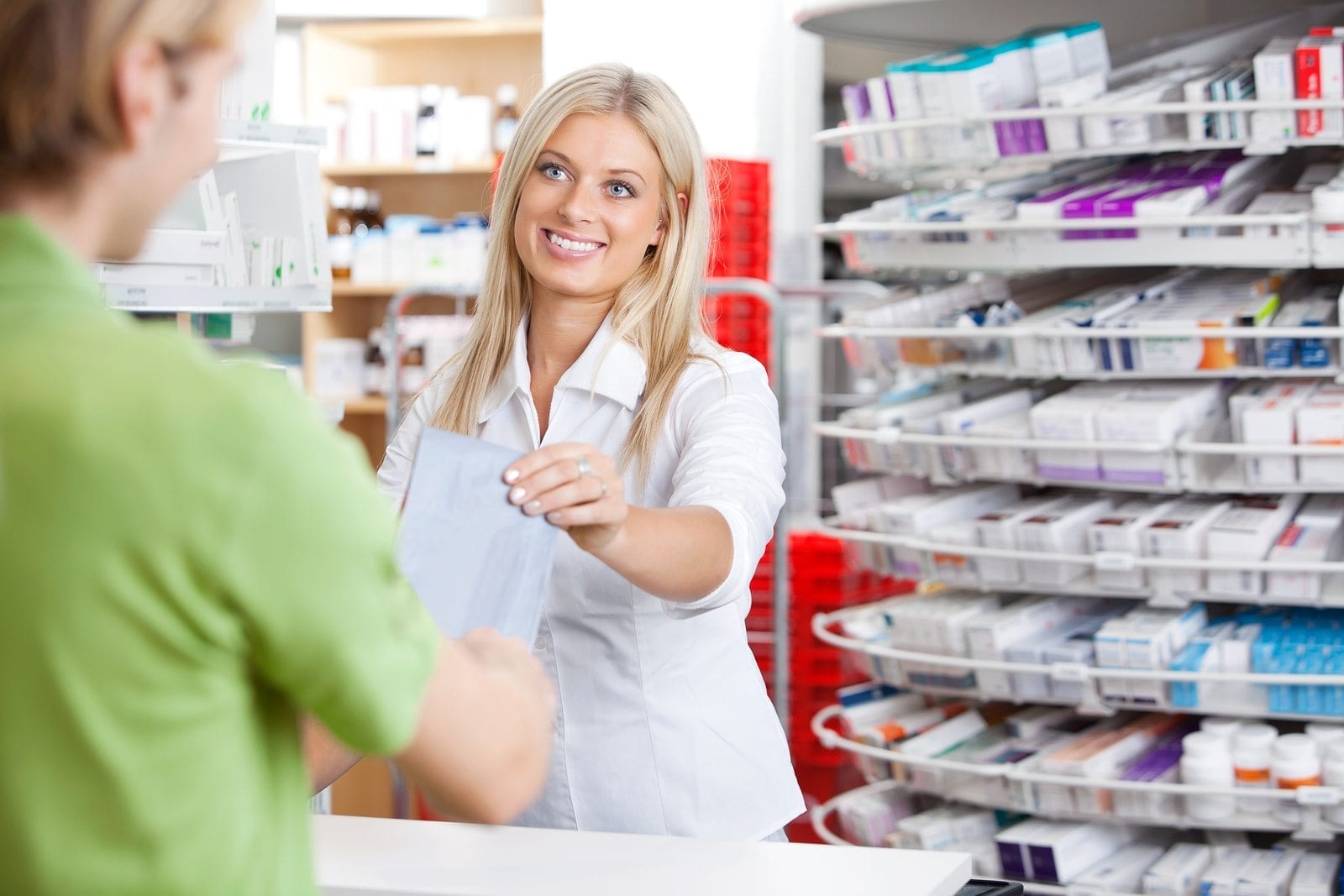 Pharmacy Technicians must possess and maintain a current registration in order to work in the state of California. Applicants for state licensure must provide proof of graduating high school along with proof of pharmacy-related general education. This includes:
An associate degree in pharmacy technology
Completion of California Pharmacy Board-approved training
Graduation from a school of pharmacy recognized by the board
Certification from the Pharmacy Technician Certification Board
The board of pharmacy also requires applicants to submit to a criminal background check before issuing the state license. Board-approved training programs conduct at least 240 hours of training that includes an overview of pharmacy practice settings, duties and responsibilities of pharmacy technicians, pharmacy medical terminology, dosage calculations, record keeping related to dispensing prescriptions and procedures for packaging and labeling medications.
California Medical College
The on-campus pharmacy technician certificate program at California Medical College equips students with the skills needed to obtain employment as pharmacy technicians in a community pharmacy or hospital. Graduates are also prepared to take the national exam, administered by the Pharmacy Technician Certification Board (PTCB), to obtain certification. The PT training program provides 96 hours of training. Course content includes law and ethics, pharmacy literature, dosage calculations, medical terminology, safety procedures, HIPAA guidelines, body systems, pharmacy stocking and compounding medications. Classes meet on Mondays and Wednesdays from 6:00 pm to 10:00 pm for 3 months.
Admission criteria:
Must be a high school graduate or have a GED certificate
Attend an interview with an Admissions Representative
Applicants with prior felony convictions or misdemeanors may not be admitted to the program.
A flexible financing plan is available for all students.
Address: 7851 Mission Center Court, Suite 326, San Diego, CA 92108
Phone: (858) 357-8800
Fax: (619) 296-9200
Email:info@CMCsandiego.com
PIMA Medical Institute
The 34.5-credit Pharmacy Technician program at Pima Medical Institute prepares students to enter the healthcare industry as entry-level pharmacy technicians. Students typically complete the course within 10 months (33 weeks for day students and 38 weeks for evening students). Students learn how to mix intravenous solutions, label medication, receive electronic prescriptions, order entry, billing, manage inventory, read and interpret prescriptions. Students have to option to study for IV certification as a part of the training. After completing 600 hours of lab and lecture, students must complete 200 hours of clinical externship as a requirement for graduation. The professional course sequence includes Pharmacy Math, Inventory Maintenance, Pharmacology, Pharmacy Law & Ethics, Pharmacy Technician Duties, Pharmacology, Principles of Customer Service, Pharmacy Lab Skills, Fundamentals of Chemistry, Pharmacy Computer Applications, and Pharmacy Externship.
Admission criteria:
Submit a completed application
Provide verification of completing high school or equivalent
Meet with a PMI admission representative
Pass an entrance exam – Wonderlic SLE
Complete satisfactory background check and drug testing
Tuition is $16,069 and does not include the cost of books and supplies. Financial aid may be available through Federal Loans.
Address: 780 Bay Boulevard, Chula Vista, CA 91910
Phone: 800-477-PIMA
Western Medical Training Center
The Pharmacy Technician program at Western Medical Training Center covers the skills adult need to secure entry-level employment as a pharmacy technician in a hospital or retail setting. The curriculum covers 130 hours of instruction in 30 days. Course topics include customer service, reading and interpreting prescriptions, inventory management, packaging and labeling, dosage calculations, pharmacology, dose conversions, IV flow rates, billing and reimbursement, and pharmacy laws and ethics.  Students will complete a pharmacy externship at a local Walgreens or CVS. Weekday and weekend classes are available. The weekday class meets Monday through Friday from 5:30 pm to 10:30 pm.
Admission criteria:
Must be at least 18 years old
A high school diploma or GED
Pay the registration fee of $100 to reserve a seat in the program
Tuition for the program is $1,200.
Address: 1161 E Main St UNIT 205, El Cajon, CA 92021
Phone: 619-241-9931
San Diego Community Training Center
The Pharmacy Technician program at San Diego Community Training Center is a very specialized program designed to equip adults with skills to assist pharmacists in the dispensing of prescriptions. Students will learn the role and responsibility of the pharmacy technician, personal and professional ethics in practice, the difference between the role of the pharmacist and the pharmacy technician and regulation imposed on both, understand pharmacy operations including drug dispensation, record keeping, aseptic operations, record keeping, classification of drugs, and patient profiling, and the classification of drugs, their side effects, routes of administration, and dosing recommendations. They will also learn how to interact with pharmacists and customers and display professionalism and ethics in practice. The program will cover 400 hours of instruction – 240 hours in the classroom and 160 hours for the pharmacy externship. Students will complete 17.55-semester units in the program. Graduates will receive a Pharmacy Technician Diploma and will be eligible to apply for registration. A clear background check through the DOJ and FBI Live Scan is required for registration. Morning and afternoon sessions are available. Classes meet Monday through Friday from 8:00 am to 12:00 pm. Afternoon sessions meet from 1:00 pm to 5:00 pm.
Admission criteria:
Submit official high school transcript or GED certificate
Attend a personal interview with a Student Affairs Representative
Review all the pre-enrollment disclosures
Make arrangements to cover the tuition and fee
Tuition for the program is $5,750. It includes registration, books, supplies, and licensing fee.
Health Occupations Center
Health Occupations Center offers a pharmacy technician program that helps students develop precision and skill to become a pharmacy technician. Classroom theory will include reading and interpreting prescriptions, customer profiles, pharmacology, dosage calculations, routes of administration, drugs and their effects, inventory management, pharmacy law and ethics, the role of the pharmacy technician, and pharmacy operations. Students will participate in a 160-hour pharmacy externship to apply the skills learned in the classroom. Classes meet Monday through Friday from 9:00 am to 3:30 pm for approximately 5 months.
Admission criteria:
Be 18 years or older
Provide documentation of meeting the immunization requirements
Attend a program orientation
Take and pass the admission exam
Provide an official sealed copy of high school transcript
The approximate cost of the program is $1,290 including class registration fee, BLS class, and expenses.
Address: 9368 Oakbourne Road, Santee, CA 92071
Phone: (619) 956-4300