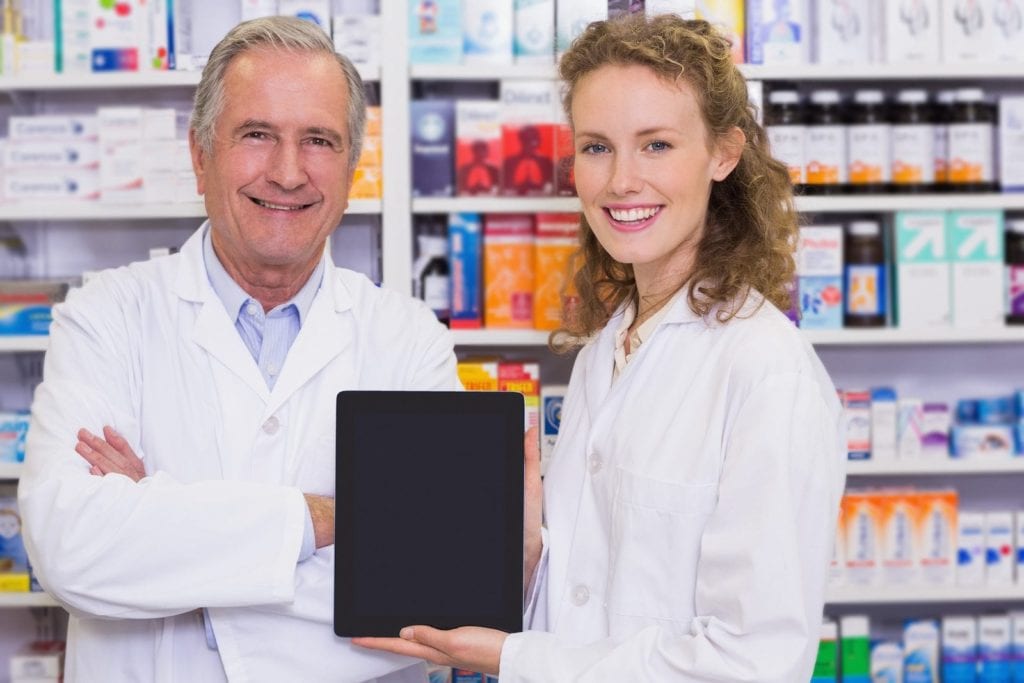 Pharmacy technician training is an essential part of the preparation for the role and responsibilities of a pharmacy technician. The training provides all the education and practical skills students need to dispense prescriptions and perform administrative functions under the supervision of a licensed pharmacist. The expanded role of pharmacy technicians allows them to assume a wide range of responsibilities with the exception of those duties that require the proficiency of a licensed pharmacist. In most retail and institutional pharmacies, they might collect prescription information, package and label prescriptions, organize inventory, measure, pour, count, and mix medications, accept payments, update patient profiles, answer phones and respond to customer queries, and prepare insurance claims. In California, technicians must be licensed by the State Board of Pharmacy. Upon licensure, technicians may work in retail or community pharmacies, hospitals, home health care, and home infusion pharmacies.
California State University, Long Beach
The comprehensive pharmacy technician program at California State University prepares students for employment in a retail or other pharmacy settings. Graduates are also prepared for success on the PTCB or NHA exam. Through 50 hours of classroom lecture and hands-on labs, students develop the essential skills to assume a supportive role in a pharmacy. Course topics include drug classifications, IV flow rates, dose conversions, aseptic techniques, sterile compounding, dosage calculations, dispensing of prescriptions, total parental nutrition, inventory control and billing and reimbursement. Classes meet for approximately 6 weeks. Tuition for the program is $1,299.
North-West College – Long Beach Campus
The Pharmacy Technician program at North-West College covers the hands-on training and education students need to assume an entry-level position in a retail or institutional pharmacy. Instructors cover drug labeling, pharmaceutical calculations, prescription processing, sterile and non-sterile compounding, dispensing medications, medical terminology, pharmacy laws and regulations, ethical codes of conduct, and pharmacology. The curriculum is divided into 8 modules: Seminar for Success, Drug Distribution, Admixture I and II, Pharmacology, Retail Communications, Home Health/Closed Door, Career Seminar and Clinical Externship. During a 240-hour clinical externship, students will have an opportunity to apply skills learned in a classroom in a real-world environment. Tuition for the program is $15,347. Books and supplies cost an additional $648.
Santa Ana College
Santa Ana College (SAC) prepares pharmacy technician students for employment in outpatient, inpatient, and home health care pharmacy settings. It is one of the first programs to be accredited by the American Society of Health-System Pharmacists (ASHP). Applicants are expected to attend an information session where advisors will answer the most commonly asked questions. The program is open for new admissions in the Fall or Spring semester. A summer intake is also available. Students have the choice of attending day or evening classes in the Fall and Spring semester. Summer sessions are evening only. Applicants must apply for admission to Santa Ana College – a separate application for the Pharmacy Tech program is not required. Course modules include an introduction to pharmacy technology, body systems I and II, pharmacy calculations, pharmacy operations, inpatient pharmacy services, sterile products, pharmacy technology skills lab, pharmacy calculations review, sterile products update, and pharmacy technology externship. Students must complete approximately 26 units or major courses – at no less than 7 units per semester. The cost per unit for California state residents is $46. Textbooks and supplies cost approximately $350.
Downey Adult School – Career and Education Center
The Pharmacy Technician program at DAS provides students with the skills and knowledge in preparation for a pharmacy technician position. Interested persons are encouraged to attend a program orientation to receive details of the program. Applicants must have a high school diploma or GED, provide a copy of a TB skin test and Hepatitis B immunization records, and have Basic Life Support for Healthcare Providers. Classroom instruction will cover pharmacology, medical terminology, dosage calculation, billing and reimbursement, inventory control, prescription processing and much more. In addition to the topics covered in the classroom, students must complete a 200-hour externship at an affiliate facility where they will apply the educational principles learned. Tuition for the 30-week program is $2,999. Books and supplies cost an additional $350.
American Career College
American Career College's Pharmacy Technician program prepares students to work with licensed pharmacists. They learn to label and dispense prescriptions, rotate inventory, and update patient information. At the conclusion of the program, graduates will understand the role and responsibilities of a pharmacy technician, know the trade and generic names of select drugs, practice within the limits of pharmacy law, apply the principles of chemistry and pharmacology in practice, prepare prescriptions for dispensing, and understand anatomy and pathological conditions. Course modules include Pharmacy Law, Drug Fundamentals, Pharmacology, Drug Distribution, IV Preparation, Retail Pharmacy, and Pharmacy Technician Externship. Applicants must have a high school diploma or GED. Tuition for the 36-week program is $18,525.
Cerritos College
The pharmacy technician program at Cerritos College is approved by the ASHP. At the conclusion of 3 to 4 semesters, full-time students receive a Certificate of Achievement. Students also have the option to electives and general education courses to earn an Associate in Arts degree. The curriculum includes classroom instruction and practical learning experiences in the lab and pharmacy externship to prepare students for success on the national certification exam and state licensure. It is designed to be completed in three to four semesters. Day and evening classes are available. Applicants must have a high school diploma or equivalent, obtain acceptable scores on the placement tests for writing, mathematics and reading. Additional requirements include evidence of physical fitness and immunization records, TB clearance, and criminal background clearance. Tuition costs $46 per unit. Student activity fee, lab fee, and expenses for books and supplies are not included in the cost.