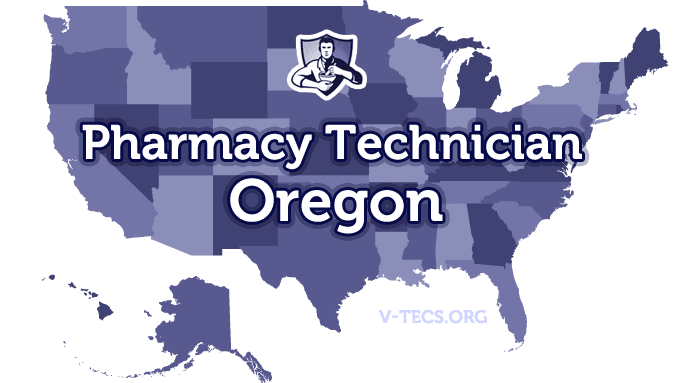 The role of Pharmacy Technicians in healthcare organizations and retail pharmacies is crucial since they handle all the prescriptions and medical orders. In the US, healthcare is still under development; therefore, employment opportunities for Pharmacy Techs are likely to rise in the coming decade. Moreover, students find numerous scholarship and financial aid options in such programs. Besides job opportunities, the duration of the program is also one of the driving factors towards its increasing demand. It usually takes a year or two to complete the program. In order to provide all students with the highest quality of education, each state in the US has numerous schools and colleges that meet a specific standard. Although some of them might be better, many stay competitive by international standards. For prospective candidates, some of the best institutes for this program in the state of Oregon are below.
Chemeketa Community College
The Chemeketa Community College (CTC) is located in 7 different cities. One of their campuses is in Salem. The college is ranked among the most reputable schools in the state of Oregon. The campus at Salem prepares students to take the PTCE and offers an associate degree of applied sciences in pharmacy management. The program takes a year, which the student may extend to two if they desire and associate degree. The CTC prepares students for practical life by providing adequate work experience and an understanding of all the important principles of healthcare education. The course work covers the following areas:
Introduction to Pharmacy
Fundamentals of Math
Pharmacy Operations
Different Modules of Pharmacology
Cooperative Work Experience
Website: http://www.chemeketa.edu
Contact: 503.365.4696
Pioneer Pacific College
The Pioneer Pacific College has three campuses in the U.S. One in Springfield, with the other two in Portland and Wilsonville. Their program is designed to go on for 50 academic weeks; after which, the students receive a diploma. Pioneer Pacific College has designed their coursework to cover the following areas.
Integrated basic chemistry
Math
QA techniques
Sanitation standards
Once they graduate, the students are ready to take the PTCE exam. The current program may cost more than $19,000 but more than 90% of graduates use student loans to finance their education. The college provides a perfect simulation of a real pharmacy to provide the students practical experience prior to graduation.
Website: http://www.pioneerpacific.edu/
Contact: 866.772.4636
Institute of Technology (IoT)
Every year, the Institute of Technology (IoT) produces a number of Pharmacy Techs that go on to build a reputation for themselves. The institute has a campus in Citrus Heights, Clovis, Modesto, Redding, and Salem, all of which have helped it to gain significant recognition.
Their Pharmacy Tech program introduces students to the following areas.
Drug Effects
Hormonal Therapies
Pharmacological Management
Pharmacy Law and Ethics
Students are required to take 55 credit hours, which could be completed in less than a year. With an on-time graduation rate of more than 77%, the institute provides distinct opportunity for individuals yearning to complete their education within a year.
Website: http://www.iot.edu/
Contact: 888.319.7180
Central Oregon Community College
The Central Oregon Community College (COCC) has a 3 semester program for Pharmacy Technician certificate. Courses are offered at the college in a hybrid format, which consists of on-campus, as well as on-line lessons. The coursework covers topics such as the following.
Medical Terms
Anatomy
Sterilization
Practice Standards
QA and QC
Patient Confidentiality
Unlike other colleges, COCC requires its students to work on retail pharmacies and hospitals as part of the program instead of working in a simulated environment. After completion of studies, the graduates find themselves prepared to work in the places listed below.
Retail Pharmacies
Hospitals
Healthcare Units
Manufacturing Facilities
Website: http://www.cocc.edu/
Contact: 541.318.3722
Southwestern Oregon Community College
The South-Western Oregon Community College, founded in 1961, is Oregon's first community college and is located in Coos Bay. The college offers an accelerated Pharmacy Tech program that takes only 9 months to complete. Students are required to take 51 credit hours in total. A tuition fee of about $4,000 makes it a much affordable institute for many. Students are awarded a Pharmacy Technician Certificate after completion of their studies.
Website: http://www.socc.edu/
Contact: 800.962.2838
Linn Benton College
Located in Linn County, the Linn Benton College has designed a Pharmacy Technician Program that lasts for just 18 weeks. The program is part of their accelerated learning curriculum and students are taught in classrooms that include both lab work and clinical experience. The program for the short-term certificate was designed by nineteen pharmacies in the Linn and Benton county area, and many of the local pharmacists teach at the college. The courses include the following disciplines.
Math
Law and Ethics
Pharmacy Practicum
However, it could be quite intensive, as students are required to attend 35 hours a week in order to finish the program within the given timeline. The curriculum involves a 210-hour work experience as part of the training, which takes place at hospitals, clinics, and local drug stores.
Website: http://www.linnbenton.edu
Contact: 541.917.4811