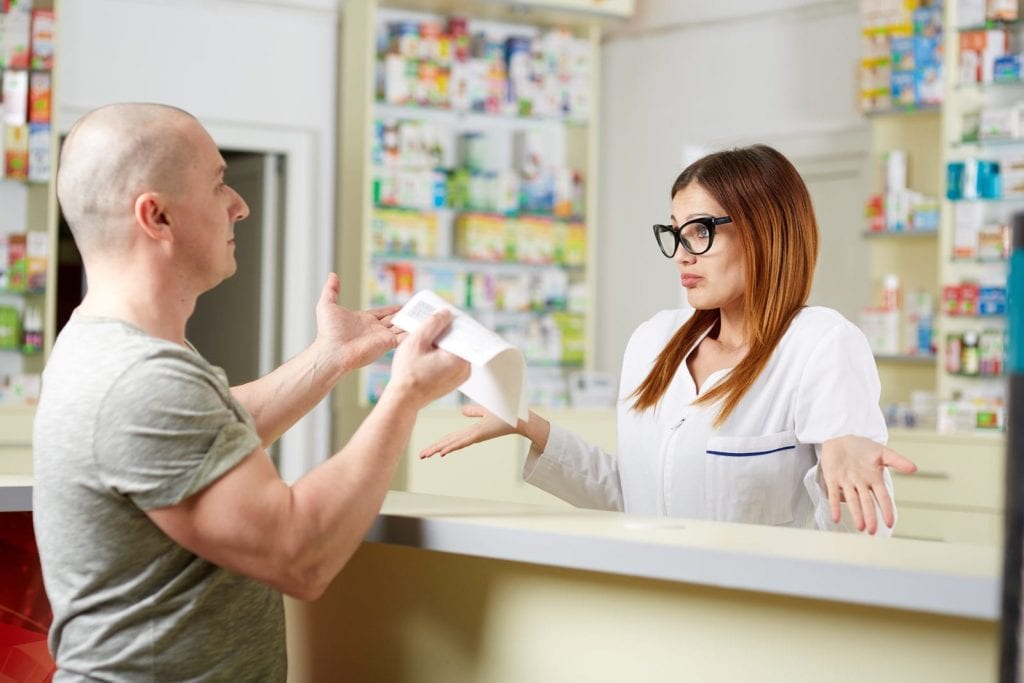 The exploding senior population has a direct effect on the current demand for pharmacy technicians in Utah. The Utah Division of Occupational and Professional Licensing requires all pharmacy technicians to obtain a license before dispensing life-saving medications under the direction of a licensed pharmacist. Before applying for a license, you must complete a formal pharmacy technician training program approved by the Board of Pharmacy or work for at least 1,000 hours as a licensed technician in another state. Formal training programs include at least 180 hours of pharmacy externship, which gives students practical training in a pharmacy setting. In addition to completing the training program, you must take and pass a national certification exam from the PTCB or NHA. After obtaining a license, you must complete 20 hours of continuing education units during each two-year renewal period. At least one hour must cover pharmacy laws and ethics and eight hours must be covered in live sessions. Pharmacy technician licenses expire on September 30 of odd-numbered years.
Salt Lake City Community College
The Pharmacy Technician program at Salt Lake Community College includes classroom lectures and a clinical externship to prepare students for success on the PTCB exam and licensure with the Utah Division of Occupational and Professional Licensing. The program becomes open for admission in the spring and fall and admits 30 students with each cycle. Course topics include pharmacology, calculations, introduction to pharmacy practice, compounding and sterile products, pharmacology, pharmacy computers, pharmacy adjudication, medical terminology, and pharmacy skills lab. Admission requirements include enrollment and completion of orientation at SLCC, a completed application, completion of MATH 0900 or higher with a grade C or above or Accuplacer placement test above MATH 0900, medical terminology (may also be completed during the first semester), and MA 1100 – a course in the medical assistant program. Upon acceptance to the program, students must complete American Heart Association's Basic Life Support for healthcare providers CPR training. The state requires students to complete at least 180 hours of on-the-job training in a pharmacy. Students will be scheduled for the externship during the third semester. The program's duration is one year, consisting of three consecutive semesters. Classes meet two to three nights a week from 5:30pm to 9:30pm.
Address: 9750 300 W, Sandy, UT 84070
Phone:  801-957-5200
JATC North Campus
The pharmacy technician program at JATC prepares students for employment in retail, institutional, and closed-door pharmacies under the supervision of a licensed pharmacist. Students learn how to assist customers, create and maintain patient records, fill prescriptions, bill insurance companies, and perform a wide range of administrative duties. In relation to filling prescriptions, students receive hands-on practice in labelling bottles, using nonsterile compounding procedures to make capsules, and use aseptic techniques to make IVs. Graduates are prepared for success on the PTCB exam. They may also apply for licensure through Utah Division of Occupational and Professional Licensing. The curriculum consists of 350 classroom hours and 180 hours in a pharmacy setting. Students must secure clinical placement on their own. Applicants must have excellent reading and memorization skills and pass the background check and random drug test.
University of Utah – Continuing Education & Community Engagement
The pharmacy technician program at the University of Utah is an online program that gives students the competencies to begin a career as a pharmacy technician. Graduates receive a Pharmacy Technician Certificate and will be prepared to pass the PTCB exam. The program's format is especially designed for busy professional who want to complete the program in a self-paced format. Course topics include pharmacology, pharmacy law, nonsterile compounding, pharmaceutical calculations, and pharmacy business concepts. Apart from online lectures, students will be required to complete an externship at a local Walgreens or CVS pharmacy. Tuition costs $1,995 and includes ebooks, a voucher for the PTCB exam, and a drug reference handbook.
Davis Applied Technology College
Davis Applied Technology College prepares pharmacy technician students to support pharmacists in retail and institutional pharmacies. The learn to recognize top medications, prepare IV medications, fill prescriptions, address customer service issues, and manage administrative tasks in the pharmacy. Course topics include keyboarding, medications, pharmacology, pharmacy technician math, workplace relations, pharmacy technician orientation, introduction to pharmacy, the filling process, the human body, pharmacy lab and management, externship preparation, and job seeking skills. Students will also complete an 180-hour externship at the conclusion of the program. The program is open to both adults and high school students. Adult students must have a high school diploma or equivalent, pass a urine drug screen, pass a federal criminal background check, pass the school's admission test in reading, math, language, and spelling, and have up-to-date immunizations. Misdemeanors or felony convictions could negatively impact chances of being admitted to the program. Tuition for the 9-month (780 hours) program is $2,600. The cost includes books and student fees.
Website: http://www.datc.edu/pharmacy
Address: 550 E 300 S, Kaysville, UT 84037
Phone: 801-593-2500
Granite School District
The pharmacy technician program at the Granite Technical Institute prepares students to support pharmacists. The curriculum covers counter dispensing operations, OTC medications and natural products, managing patient health records, prescription preparation, pharmacy math, pharmacology, and medical insurance billing. The curriculum also includes a special module on preparation for the PTCB exam and the State of Utah law exam. The program is targeted to students in grade level 12. Students must complete an externship at a local pharmacy. The externship will cover 180 hours.