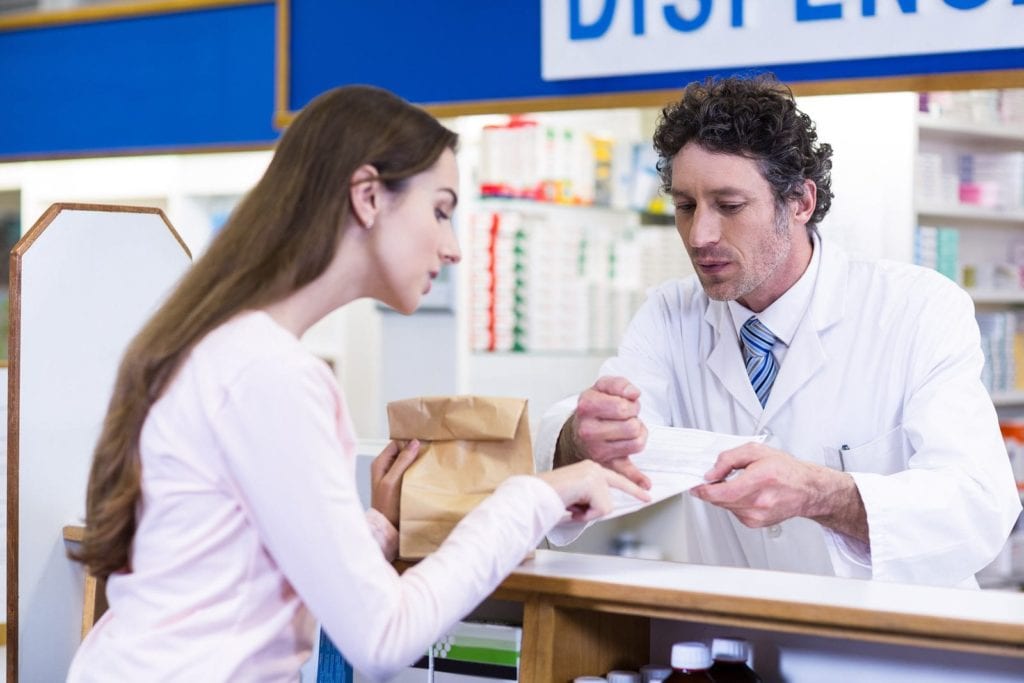 As skilled professionals, pharmacy technicians perform the tasks related to the preparation and dispensing of pharmaceutical drugs. They manage the day-to-day operations of the retail and institutional pharmacies, conducting all the functions that do not require the proficiency of a registered pharmacist. Routine tasks include collecting prescription information, measuring, counting, or pouring medication for prescriptions, packaging and labeling prescriptions, organizing inventory, answering the phones, accepting payments and processing insurance claims, operating automated dispensing equipment, and updating customer or patient information. The aging population uses more prescription medication than younger generations. High instances of chronic diseases, such as hypertension and diabetes, among every age group also increase demand for prescription medication. These and other factors contribute to the projected growth for pharmacy technician employment. According to the Bureau of Labor Statistics, employment is projected to grow 9 percent in the next decade.
North-West College – Riverside Campus
The Pharmacy Technician program at North-West College includes education and hands-on training that students need to become a certified pharmacy technician. The training includes the skills and procedures that pharmacy technicians perform in hospitals, pharmaceutical labs, retail pharmacies, and other pharmacy settings. Students learn pharmaceutical calculations, sterile and non-sterile compounding, drug labeling, processing prescriptions, and dispensing over-the-counter medications. Additional areas of study include laws and regulations governing the industry, medical terminology, pharmacy related medicine, and ethical codes of conduct. The entire curriculum is divided into 8 distinct modules in addition to a 240-hour clinical internship. Course modules are Seminar of Success, Drug Distribution, Admixture I, Admixture II, Pharmacology, Retail Communications, Home Health, Retail Communications, and Career Seminar. At the conclusion of the program, students will have completed 940 (including 140 outside hours) hours or 25.5-semester credits. The duration of the program is 40 weeks.
Admission criteria:
Must have a high school diploma or its equivalent and provide verifiable documentation
Must complete the Wonderlic SLE assessment during the enrollment process and achieve a minimum score
Complete an admissions interview and tour of the College
Interview with a Financial Aid Advisor
Complete the application for admission and Enrollment Agreement
Pay the registration fee of $100
Must answer any questions related to criminal history on the initial application form
Applicants may be subject to a criminal background check and drug screen
The program cost of $18,491 includes tuition, books, supplies, and registration fee.
Website: https://www.nw.edu/
Address: 4550 La Sierra Avenue, Riverside, CA 92505
Phone: 951-324-4157
American College of Healthcare
The Pharmacy Technician program at the American College of Healthcare prepares students to play a supportive role to pharmacists in retail, home infusion and institutional pharmacies. The goal of the program is to equip students with essential skills to perform administrative duties, attend to customer service issues, and prepare and dispense prescriptions. The curriculum covers a wide range of topics including pharmacy terminology, pharmacy law and ethics, pharmaceutical calculations, record keeping, packaging and label, sterile and non-sterile compounding, and much more. The pharmacy externship is a vital part of the program as it gives students an opportunity to apply the knowledge and practical skills gained in the classroom. Graduates will receive a pharmacy technician diploma and be eligible to take the PTCB exam. The program runs for 8 months and covers a total of 970 hours or 48 credits. Classes meet Monday through Thursday from 8:00 am to 1:00 pm. New classes begin monthly.
Admission criteria:
Must be 18 years or older
Must have a high school diploma or GED or passing score on the Ability-to-Benefit test
Take and pass the Wonderlic SLE test
Attend a personal interview with an admissions representative.
The program cost of $16,545 includes books, uniforms, CPR course, and program-specific equipment. Job placement assistance is available for all students.
Website: https://www.ach.edu/
Address: 11801 Pierce St., Ste. 100, Riverside, CA 92505
Phone: (951) 729-5320
Toll-free: (888) 430-4224
Riverside School of Career Education – Branch Campus
Riverside School of Career Education prepares pharmacy technician students for the licensing exam and entry-level employment in multiple pharmacy settings. The curriculum covers 600 clock hours of classroom lectures and pharmacy internship. Units of instruction include but are not limited to customer service, insurance and billing, administration, standards and ethics, laws and regulations, retail skills, pharmacy and medical terminology, abbreviations and symbols, dosage calculations, identification of drugs, routes of administration, record keeping, and dispensing medications. The program includes a 240-hour pharmacy internship. Classes meet Monday through Friday from 8:00 am to 4:30 pm. The duration of the program is 20 weeks.
Admission criteria:
Must provide proof of high school diploma or equivalent – two ifficial high school transcripts or equivalent required
Must pass the assessment test
Submit a copy of government-issued photo ID and social security card
A background check and fingerprinting may be required.
Tuition for the program is $8,900 and includes textbooks, two uniform sets, pharmacy internship, California State Board of Pharmacy License application fees, and AHA Basic Life Support CPR training and card.
UEI College
The pharmacy technician program at UEI College prepares students for an entry-level position in health care. The curriculum comprises of nine modules. The first 8 modules are conducted on campus in a classroom and lab. Each module is 80 hours. The final module is 120 hours and takes place off-campus at an extern employment site. Course modules are internal medicine, pharmacy law, pharmacology and compounding, hospital pharmacy procedures and sterile preparations, retail pharmacy procedures, additional settings and OTC medications, health insurance and billing, and externship. Students will learn how to process and prepare medications for patients, pharmacy fundamentals, and retail and hospital pharmacy operations. The program is delivered in hybrid format consisting of online instruction and on-site classes for hands-on training and labs. The total program is 760 clock hours or 34.5-semester credits. The duration of the program is 10 months.
Admission criteria:
Must be at least 17 years of age
Must be a high school graduate or GED holder
Must have access to a computer and internet
Attend an on-campus Gateway to Success class/orientation
Submit a completed application and sign the enrollment agreement
The cost of the program is $19,900. Financial aid is available for eligible students.
Website: https://www.uei.edu/
Address: 1860 University Ave, Riverside, CA 92507
Phone: (877) 463-4472
San Joaquin Valley College
SJVC's Pharmacy Technology program prepares students for employment under the direct supervision of the registered pharmacist. The program includes a balance of classroom and lab instruction as well as a pharmacy externship that gives students the opportunity to learn in a real-world environment. Students learn pharmacology, pharmacy law and ethics, prescription processing, pharmacy science, pharmacy business simulations, anatomy, physiology, and pharmacology, pharmacy records and documentation, professional development, and clinical experience. General education courses include college algebra, reading and composition, ethics, general psychology, introduction to the natural sciences and ethics. Students earn 63 credits in the 14 months it takes to complete the associate of science degree or 39 credits for the 7-month certificate of completion. Graduates of the A.S. degree are eligible to register as a licensed pharmacy technician in California State. They also earn Health Insurance Portability and Accountability Act (HIPAA) Certification.
Admission criteria:
Must have completed high school or equivalent – a high diploma or GED certificate is required
Must be at least 18 years of age
Must attend an interview with an admissions advisor
Take and pass the Wonderlic SLE with a minimum score of 12
Sign the Enrollment Agreement
Complete New Student Orientation prior to the first day of class
Submit to a criminal background check and drug screen
The program cost of $19,670 includes tuition and fees. The associate degree program costs $30,577.
Website: https://www.sjvc.edu/
Address: 27270 Madison Avenue, Suite 103, Temecula, CA 92590
Phone: (951) 296-6015