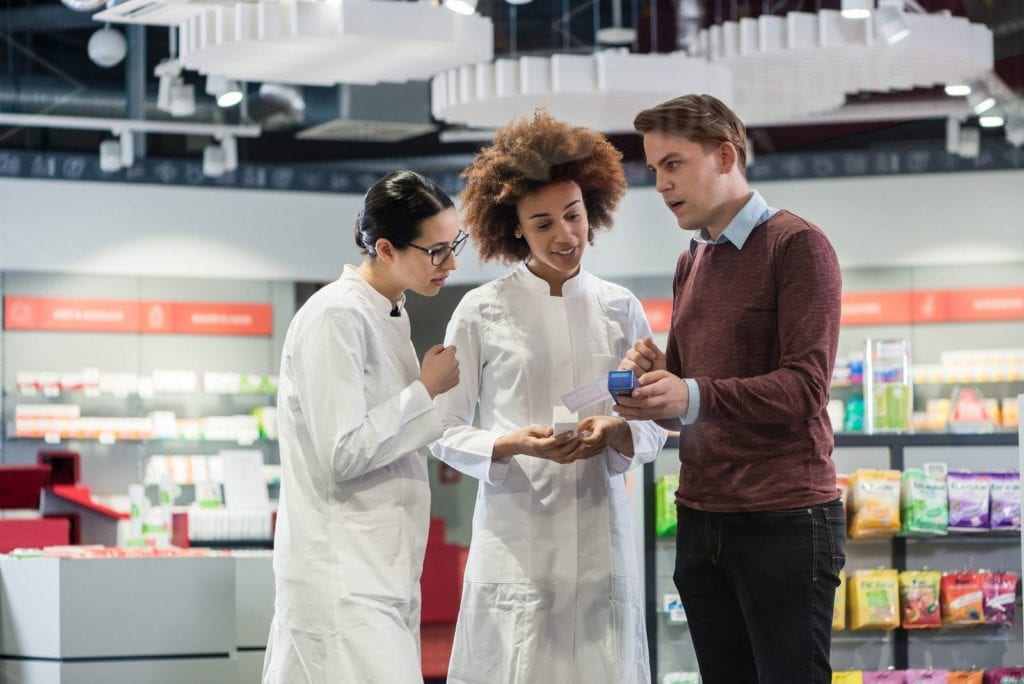 A pharmacy technician supports pharmacists by receiving, verifying, and preparing prescriptions for distribution. To assume this most crucial role, a technician must have the knowledge and skills to read and interpret medication orders, stock, and package medications, and dispense medications to patients. While technicians may receive and prepare medications for distribution, a pharmacist must check the order before it is dispensed to the patient. Technicians work in a wide variety of settings, including hospital pharmacies, emergency rooms, retail pharmacies, drug manufacturers, long-term care, and clinics. As the market expands the role of pharmacy technicians in the pharmacy operation, certification will become a necessity. Pharmacy technician programs prepare adults for registration with the Minnesota Board of Pharmacy and certification through a national certifying organization such as the Pharmacy Technician Certification Board (PTCB). According to the United States Bureau of Labor Statistics, the projected job outlook for technicians is expected to grow 12% from 2016 to 2026, faster than the average for all occupations. The mean annual wage for technicians in Minnesota was $35,460 in 2016.
Itasca Community College
Itasca Community College offers a Pharmacy Technician A.A.S. program in collaboration with Hibbing Community College. Students will complete all the courses on Itasca's campus but will earn the degree from Hibbing Community College. Some travel to HCC may be required each semester. The experiential training in a hospital and retail pharmacy setting will be completed in Grand Rapids. The program is accredited by the American Society of Health-System Pharmacists and the Accreditation Council for Pharmacy Education and emphasizes practice in institutional settings and sterile product processing. Graduates may use their degree for career advancement in the field. Students must register with the Minnesota Board of Pharmacy before commencing the experiential component of the program. Course content includes pharmacy law and ethics, pharmacy medical technology, anatomy and physiology, fundamentals of pharmaceutical calculations, principles, of pharmacy, pharmacotherapy of disease, pharmacy sterile products lab, introduction to speech communication, job readiness, and general psychology.
Admission criteria:
Submit an application to HCC for the Pharmacy Technician program
Request official high school transcript or GED scores
Official copy of college transcripts for evaluation
Complete the immunization form
Take the placement test – or apply for exemption based on ACT, SAT, or MCA scores or previous college coursework
Complete the Free Application for Federal Student Aid (FAFSA)
Attend the student orientation on the first day of class.
Tuition costs $177.47 per credit for Minnesota residents.
Website: https://www.itascacc.edu/ 
Address: 1851 East Highway 169, Grand Rapids, MN 55744-3397
Toll-Free: 1-800-996-6422
Phone: 218-322-2300
Fax: 218-322-2332