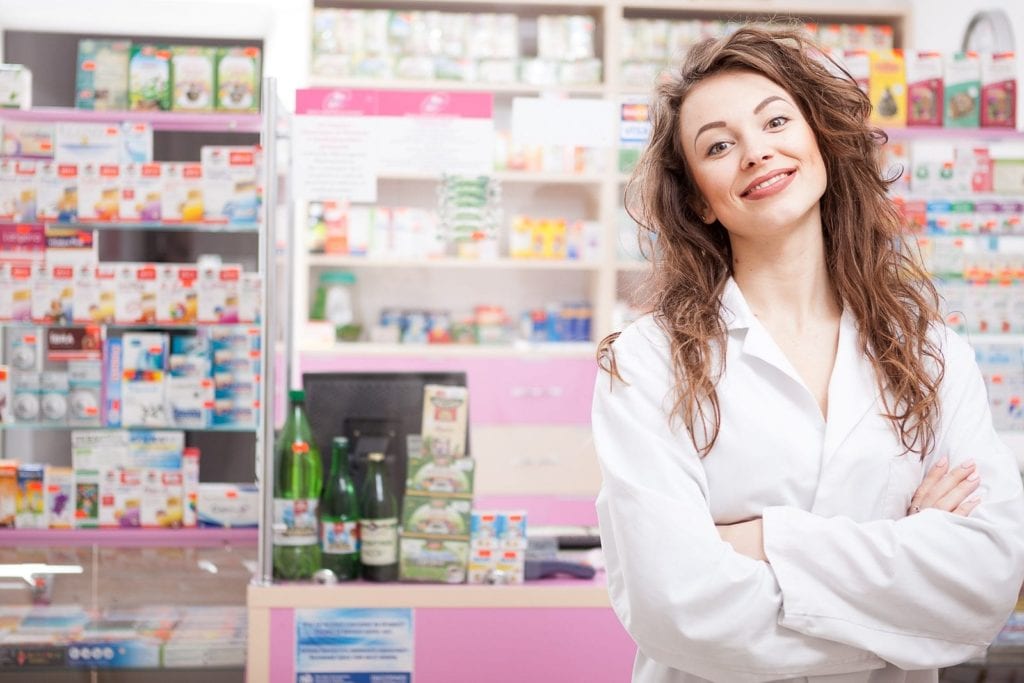 Pharmacy technicians dispense medications and health related products to patients under the direct supervision of a licensed pharmacist. Key duties include taking prescriptions over the phone, compounding medications, counting pills, labeling containers and giving instructions to patients, accepting customer payments, and preparing insurance claims. Pharmacy technicians also maintain inventory, confirm prescriptions over the phone, maintain patient profiles, and communicate with other health care professionals. In Massachusetts, pharmacy technician trainees must register with the Board of Registration in Pharmacy. Professional Credentialing Services, with approval from the Board, processes applications for registration. An individual who has completed a pharmacy technician program but is not nationally certified can apply for registration after completing 500 hours of employment. Technicians must demonstrate their work-readiness by passing the Board's assessment exam, which covers five knowledge domains, including medical abbreviations, product selections, and job descriptions. An employer or employer's agent will administer the exam. Technicians who take the national certifying exam, the PTCE or ExCPT, can skip the Board's assessment exam.
Health Care Training Services
The pharmacy technician program at Health Care Training Services is a 42-hour program that prepares students for entry-level employment in a variety of settings, including retail and institutional pharmacies. Studies in pharmacology, pharmaceutical calculations, laws and ethics, medical terminology, reading and interpreting prescriptions, inventory management, pharmacy billing systems, drugs and their effects on the body, and aseptic techniques and compounding prepare students for the national exam. Massachusetts's technicians must be nationally certified by the EXCPT or PTCB and complete 500 hours as a pharmacy technician trainee to become licensed by the state.
Address: 657 Quarry Street, Fall River, MA 02723
Phone: 508-672-6800
Email: info@hctschool.com
Bristol Community College
The pharmacy technician program at Bristol Community College awards a Certificate of Recognition in Pharmacy Technician to successful students. The 12-credit program prepares students for the PTCB exam and entry-level employment. In addition to classroom theory, students obtain an orientation to the role of the technician in inpatient and outpatient settings through an arranged internship. Areas of study include the medical and legal aspects of pharmacy technician, areas of specialization, ethics, medication therapy, technical standards, and pharmacy calculations. To enroll in the program, applicants must have a high school diploma or state-approved equivalency and high school algebra. Upon acceptance to the program, the student must complete a physical exam, required immunizations (MMR, tetanus, and varicella) or blood test to prove immunity, a TB test, health insurance and professional liability insurance, and a 10-panel random drug screen. Students must also complete a Criminal Offender Record Information (CORI) check, and a Sex Offender Registry Information (SORI) check to participate in the pharmacy externship. Students are responsible for meeting the costs of health and background check requirements, books, supplies, transport to the clinical site and the certification exam.
Massasoit Community College
Massasoit Community College's 120-hour certificate program is approved by Massachusetts Board of Registration in Pharmacy. Students learn pharmacy fundamentals and acquire the essential skills needed to function as a capable pharmacy technician. The structured curriculum is designed for persons with no pharmacy experience or those who may have some background in health care and want to strengthen their skills. Areas of study include medical terminology, basic physiology, pharmacology, drug interactions, and daily pharmacy operations. Interested persons must be 18 years or older and have a high school diploma or equivalent, good command of the English language, and good math skills. Applicants must attend an interview before registration. Classes meet on Tuesdays from 6:00 pm to 10:00 pm for four months. Tuition costs $377 and does not include the state registration application fee or the fee for national certification.
Website: https://massasoit.edu/
Address: 1 Massasoit Blvd. Brockton, MA 02302
Phone: 508-588-9100
Roxbury Community College
The comprehensive 270-hour pharmacy technician program at Roxbury Community College prepares students for a career in the fast-paced healthcare sector. The curriculum features 120 hours of classroom lectures and 150 hours of pharmacy externship at CVS Pharmacy. Areas of study include pharmacy law, pharmacology, pharmacy calculations, pathophysiology, and physiology. Students also learn how to prepare medications for dispensing, pharmacy law, classes of drugs, drug interactions, and liability. Classes meet Mondays and Wednesdays from 6:00 pm to 9:30 pm for four months. Applicants must be 18 years or older, have a high school transcript or GED, undergo a CORI check, and provide Accuplacer scores. Graduates must take the National Pharmacy Technician Certification (PTCB) Exam to be registered as a Pharmacy Technician in Massachusetts. Graduates who fail the PTCB can complete a 500-hour internship at CVS to become a registered pharmacy technician. Tuition for the program costs $1,800 and includes books, IPBC fees, and externship.
Address: 1234 Columbus Avenue, Roxbury Crossing, MA 02120.
Phone: (617) 427-0060