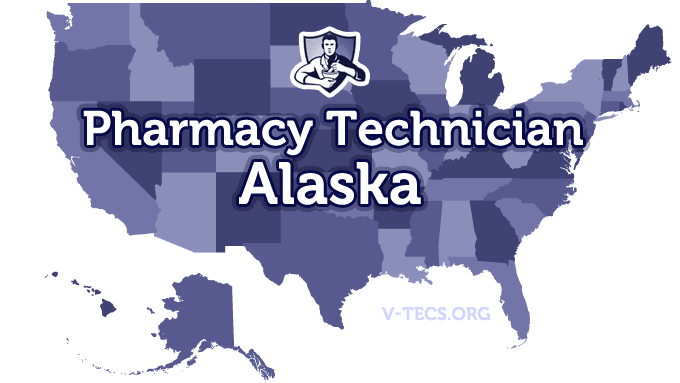 The following information is vital to those looking to become a pharmacy technician in the state of Alaska.
Are Pharmacy Technicians Regulated In Alaska?
Yes they regulate it.
Does Alaska Require Certification To Practice As A Pharmacy Technician?
Currently Alaska doesn't require certification, although that could change in the future. It is still recommended to become certified for long-term success.
Which Of the Certification Exams Are Approved By Alaska?
The ICPT (ExCPT) is the only one at the moment.
What Are the Registration Dates?
All of the certificates start on the 1st of July on the even numbered years.
Is a License Required?
Yes it is, and you are going to need it before you can start your work in a pharmacy.
[update]The Alaska State Board of Pharmacy Information
33 Willoughby Avenue
Juneau, Alaska
Phone: 907-465-2589
Are There Any Professional Associations?
The Alaska Pharmacists Association, which can be contacted at www.alaskapharmacy.org.
What Are the Requirements To Become Licensed?
You must be at least 18 years of age
Be fluent in the English language, which includes speaking, writing, and reading
Obtain your high school diploma or the equivalent
Be free of any felony convictions within five years of applying that may have a negative effect on your duties as a pharmacy technician
Then you have to send in a written pharmacy technician application with the Alaska State Board of Pharmacy as your request for registration as a pharmacy technician
You also have to make sure you have the form with your signature notarized as well
Last but not least, you have to include the $150 application fee that is non-refundable
Will There Be Training Required?
Yes there will be by the pharmacist that is in charge. The duties you have after should be based on what your training was.
What About Continuing Education Requirements?
Yes there is, you will have to do 10 hours of of continuing education per renewal period or you can get your initial certification for pharmacy technicians by the PTCB.
When Is Renewal Required?
Every even number year on June 30th pharmacy technician licenses expire and they have to be renewed with a $100 renewal fee.
What If I Move or I change Jobs?
You can get a change of address form and send it in, and it can be obtained at www.commerce.state.ak.us/occ. Just make sure that you are under the category "Professional licensing".
Here Are A Few More Tips:
Those wishing to participate in sterile pharmaceuticals, will have to go through on the job training to do so. They must have at least 40 hours of training with the preparation and handling of these sterile pharmaceuticals before they can regularly complete these tasks.
A name tag is required at all times for technicians stating who they are and that they are a pharmacy technician.