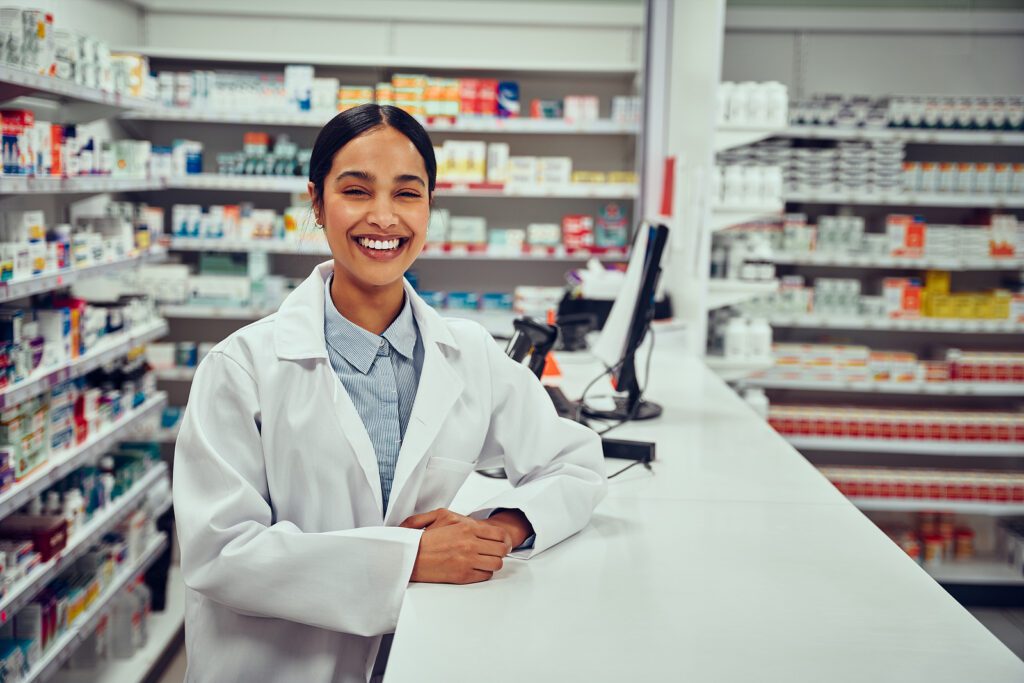 Online pharmacy technician training is a convenient way to prepare for a career as a pharmacy technician. While some programs are fully online, there are others that include a hands-on simulation module that requires in-person visits on campus. Keep this in mind in your search for online pharmacy technician programs, and choose a school that is within your community. Moreover, an ASHP-accredited program will also require the completion of a pharmacy technician externship at a hospital and community pharmacy. These mandatory externship sessions will also require you to be present on scheduled days. Apart from the hands-on requirements, the theoretical parts of the program may be available fully online and include the extensive support supplied by on-campus programs.
Northwest Vista College
The Pharmacy Technology program at Northwest Vista College includes some coursework that may be completed online. The program leads to an ASHP Professional Level I Certificate in Pharmacy Technology. Students will acquire technical knowledge and practical skills to function as a technician in a community or hospital pharmacy setting. The curriculum includes didactic as well as hands-on training in prescription filling, inventory packaging, patient profiling, sterile products preparation, and pharmacy calculations. Course topics include medical terminology, introduction to pharmacy, drug classification, institutional pharmacy practice, pharmacy law, pharmaceutical mathematics, community pharmacy practice, special topics in pharmacy technician/pharmacy assistant, pharmacy drug therapy and treatment, intravenous admixture and sterile compounding, and practicum. The program is accredited by the American Society of Health-Systems Pharmacists (ASHP) and includes an external learning experience of at least 120 hours. The program can be completed in three semesters.
Admission criteria:
Must secure admission to Northwest Vista College
Complete the required NVC assessment tests – submitted assessment scores from another institution are exempt
Submit a completed Pharmacy Technician Application form
Submit an admissions essay – double spaced, types stating reasons for pursuing the program of interest
Sign and submit the Statement of Understanding, the HIPAA Confidentiality Agreement, and Consent for Drug Screening with the program application
Complete a background check and drug test – schedule tests via CastleBranch
Submit vaccination records – Varicella, Hepatitis B, MMR, Tdap, and Influenza
Tuition costs $86 per semester credit hour for in-district students, $215 per semester credit hour of out-of-district students, and $466 per semester credit hour for non-resident students.
Southern Careers Institute
Southern Careers Institute offers the pharmacy technician program in an online/hybrid format. Students will have the convenience of online study for some of the classes and complete the hands-on requirements and pharmacy externship in person. They will gain critical knowledge and develop hands-on experience in prescription processing, FDA drug safety, and pharmacology, and prepare for success on the state board certification exam. Course topics include word processing, customer service, career readiness, communication, foundational body systems, vital body systems, transformative body systems, telemedicine communication, profession of pharmacy, pharmacy processes, pharmacy administration, compounding, pharmacy settings, pharmacology for foundational body systems, pharmacology for vital body systems, pharmacology for transformative body systems, math for pharmacy technicians, and pharmacy technician externship. The curriculum will cover a total of 848 clock hours including a pharmacy technician externship. The duration of the program is 33 weeks for full-time students and 45 weeks for part-time students.
Admission criteria:
Submit official high school transcripts, original diploma or GED certificate
Must provide criminal history information
Submit an online application for admission to the program and pay the non-refundable fee of $62
Complete a fingerprint session including a non-refundable fee of $45
Must be registered with the Texas State Board of Pharmacy as a pharmacy technician trainee
Tuition is $17,900. Students will incur additional costs for books, uniforms, and supplies.
Address: 6963 NW Loop 410, San Antonio, TX 78238
Phone: (210) 802-2226
UIW School of Extended Studies
The online/hybrid pharmacy technician program at the UIW Feik School of Pharmacy provides hands-on training, innovative education, and a learner-centered environment to advance the quality of pharmacy practice in various pharmacy settings. The school offers a 45-week entry-level or 65-week complete program that blends classroom, audio-visual presentation, and hands-on, on-site experience at local hospitals and pharmacies. Course topics include anatomy and physiology, therapeutics, pharmaceutical calculations, pharmacy technician law, pharmacy technician simulation. Other topics include dispensing, pharmacy technician roles and communications, early and intermediate pharmacy technician experience, advanced compounding, advanced management, and advanced technician experience. Graduates will earn approximately 27 to 41 college credits, receive a pharmacy technician certificate, and be eligible to sit for a national certification exam. The duration of the program is one year for the entry-level pathway and 15 months for the advanced-level option.
Admission criteria:
Must possess a high school diploma or GED
Submit a completed application for admission to the program
Submit transcripts from all institutions attended
Have no history of felony misdemeanors
Submit record of immunizations – Hepatitis complete series, MMR, Tdap, Varicella, Meningitis, Influenza, COVID-19
Undergo fingerprint and background screening
Complete a satisfactory urinalysis
Pay the non-refundable matriculation fee of $100
Attend an interview with the Pharmacy Technician Program Director
Tuition costs $13,325 for the entry-level program and $19,975 for the advanced level program. Federal financial aid is available for eligible students. Applicants must pay a non-refundable matriculation fee of $100 to guarantee a seat in the class.
Palo Alto College
Palo Alto College offers a fully online pharmacy technician program that prepares adults for an integral role in the support of pharmacists and provision of safe and effective care to patients. The program is offered through the Continuing Education Department and is a PTCB recognized education/training program. The curriculum covers 346 contact hours of instruction. Course modules include Introduction to Pharmacy, Pharmaceutical Mathematics I and II, Pharmacy Drug Therapy & Treatment, Community Pharmacy Practice, Ethics and Texas Pharmacy Law, Intravenous Admixture & Sterile Compounding, and Certification Review. The duration of the program is 14 weeks. Graduates who pass the PTCB exam will be eligible for the Certified Pharmacy Technician credential.
Admission criteria:
Must have proficiency in English (reading, writing, and speaking)
Must be at least 18 years of age
Must have completed some high school
Must complete a satisfactory background check and drug test
Must have access to computer and internet
Tuition for the program is $4,327.
PIMA Medical Institute
The pharmacy technician program at PIMA is offered in hybrid format. The blended program provides additional flexibility for adults who need to balance educational pursuits with other commitments. Students will receive the same support as students enrolled in the on-campus programs. The comprehensive program provides students with personal and professional skills to function as capable entry-level pharmacy technicians. The hands-on training and lab time, conducted on campus, prepare student to enter the workforce after graduation. The training will cover preparation of medications, including IV solutions, compound/mix medications, interaction with physicians, nurses, and medical assistants, operation of automated dispensing equipment, receipt of electronic prescriptions, management of inventory of prescriptions and over the counter medications, and completion of patient purchase transactions using point of sale systems. The program covers a total of 840 contact hours or 35.5 credit hours. Graduates will be prepared to take the PTCB exam to become Certified Pharmacy Technicians. Classes meet Monday through Friday for 36 weeks.
Admission criteria:
Apply for admission to the PMI
Apply for admission to the pharmacy technician program
Must be at least 18 years of age
Must have completed high school or GED – transcripts or diploma required
Must have a computer and access to the internet
Pass a background check and drug screen
Must provide record of immunizations
The program cost of $17,385 includes tuition, registration fee, textbooks, uniform, and technology fee.
Website: https://pmi.edu/
Address: 6550 First Park Ten Boulevard, San Antonio, Texas 78213
Phone: 800-477-PIMA
The College of Health Care Professions
The pharmacy technician program at the College of Health Care Professions may be taken via blended learning which includes online classes and in-person classes. Pharmacolgoy theory will be completed online and the hands-on medical training will be completed in person. Students will learn HIPAA policies, transmission of disease, hand-washing techniques, biohazards, airborne pathogens, infection control procedures, and laboratory safety. Other topics include basic structures, functions and dysfunctions of the body, medical terminology, abbreviations and symbols, and general treatment of the body systems. The program delivers eight modules, Introduction to Pharmacy, Ethics and Patient Safety, Institutional Pharmacy, Community Pharmacy, Pharmacy Calculations, Pharmacy Techniques and Practice, Sterile Compounds, Parenteral and IV Admixtures, Certification Prep for Pharmacy Technicians, and Pharmacy Technician Externship. The externship covers a total of 180 clock hours. Graduates will be prepared for success on a national certification exam. The duration of the program is 36 weeks.
Admission criteria:
Must have a high school diploma or GED
Take and pass the Scholastic Level Exam with a minimum score of 14
Must be able to read and write English
Must have good coordination
Must be neat and professional at all times
Must pass a criminal background check
Complete fingerprinting within the first 30 days of class
Register with the Texas State Board of Pharmacy as a pharmacy technician trainee
The total program cost of $17,300 includes tuition, registration, technology fee, and textbooks.