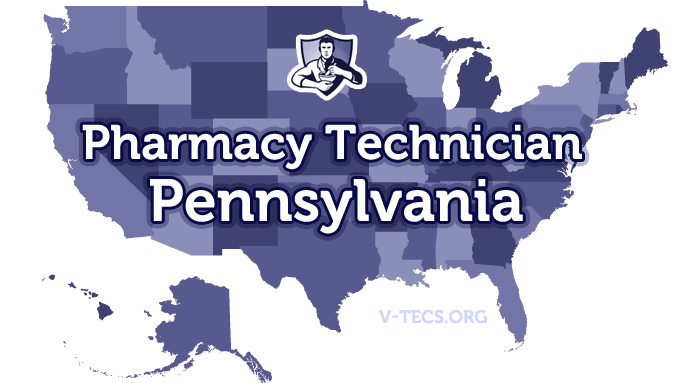 Navigating your way to a career as a pharmacy technician in Pennsylvania can seem overwhelming at first, but once you know the regulations and requirements it is much easier.
Are Pharmacy Technicians Regulated In Pennsylvania?
No they are not.
Does Pennsylvania Require Certification To Practice As A Pharmacy Technician?
No, they do not require certification, although certification brings with it plenty of benefits.
Which Of the Certification Exams Are Approved By Pennsylvania?
None.
What Are the Registration Dates?
Registration is not required.
Is A License Required?
No it is not required.
The Pennsylvania State Board of Pharmacy Information
PO Box 2649
Harrisburg, PA 17105-2649
Telephone: 717/783-7156 Fax: 717/787-7769
Website: www.dos.state.pa.us/pharm
Are There Any Professional Associations?
The Pennsylvania Pharmacists Association, which can be contacted at https://www.papharmacists.com/default.aspx
What Are the Requirements To Become A Pharmacy Technician In Pennsylvania?
-All you have to do is get hired.
Will There Be Training Required?
The training may be provided by the pharmacist in charge as an on the job thing, but it is not required. Each pharmacist will have protocol that states what each pharmacy technician will be able to do in the pharmacy.
What About Continuing Education Requirements?
No there are not. But if you are nationally certified you will have some.
When Is Renewal Required?
Not required.
What If I Move or I change Jobs?
Nothing at the moment.
Here Are A Few More Tips:
-There isn't a whole lot of guidance on pharmacy technicians as far as the state of Pennsylvania goes, but you can get a lot of help by joining up with the Pennsylvania Pharmacists Association, as they will be the ones that have the latest information.
-The pharmacist in charge is responsible for all actions of technicians within the pharmacy, and the technicians can only take part in those projects that don't req