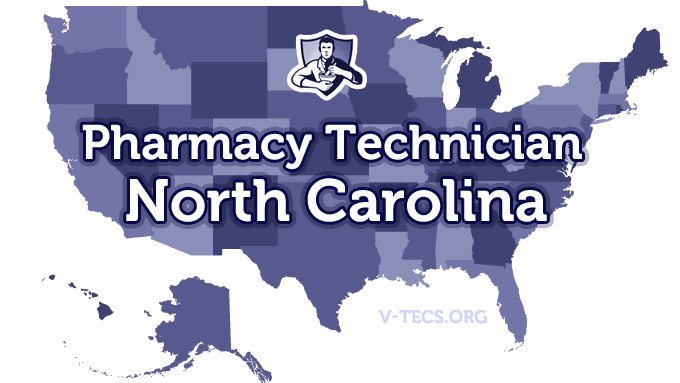 Becoming a pharmacy technician in the state of North Carolina can be a bit confusing at times as for as the requirements, luckily we have found all of the information needed to clear that up.
Are Pharmacy Technicians Regulated In North Carolina?
Yes they are regulated.
Does North Carolina Require Certification To Practice As A Pharmacy Technician?
No, they do not require certification.
Which Of the Certification Exams Are Approved By North Carolina?
The PTCB (PTCE).
What Are the Registration Dates?
You must have completed a training program provided by the employer and pharmacist and apply for registration with 30 days of completion of that training program.
Is A License Required?
Yes it is required.
The North Carolina State Board of Pharmacy Information
www.ncbop.org
Office: 6015 Farrington Road, Suite 201
Chapel Hill, NC 27517
Mail: PO Box 4560
Chapel Hill, NC 27515-4560
Telephone: 919-246-1050
Fax: 919-246-1056
Are There Any Professional Associations?
The North Carolina Association of Pharmacists, and they can be found at www.ncpharmacists.org.
What Are the Requirements To Become Licensed?
Obtain your high school diploma, or at least the equivalent.
Complete a program for training that is supervised by the pharmacist in charge at your employer. This must be completed within your first six months of employment.
Then you have to complete and send in an online registration application for pharmacy technicians to the North Carolina State Board of Pharmacy. That application can be found here.
The nonrefundable fee for the application is $30 and you need to include a passport type photo.
Will There Be Training Required?
Yes there will be on the job training conducted by the pharmacist in charge.
What About Continuing Education Requirements?
No there are not.
When Is Renewal Required?
Annually, and they all expire on the 31st of December. The fee for renewal is $30.
What If I Move or I change Jobs?
You need to report the change to the board immediately, by sending in the form found here . You can also change it online here.
Here Are A Few More Tips:
Technicians in the pharmacy are only allowed to take part in tasks that don't require professional judgment.
The pharmacist in charge is also responsible for all of the actions performed by the technicians, and they are also limited to two pharmacy technicians each. Unless one of them is nationally certified, then it can be pushed to three.