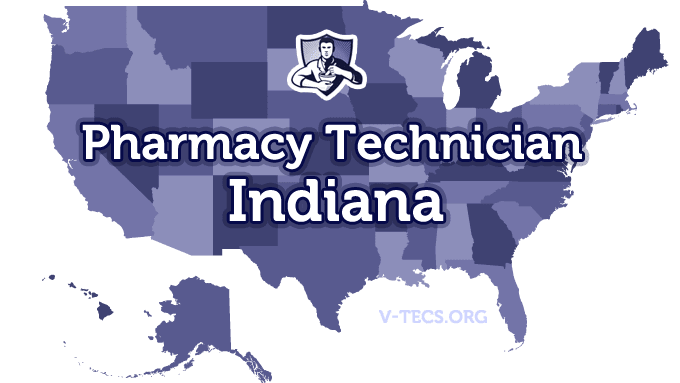 Are you thinking of having a career as a pharmacy technician in the state of Indiana? Well if you are, you may want to learn the information below as it is important to anyone that wants to pursue a career in this field in this state.
Are Pharmacy Technicians Regulated In Indiana?
Yes they are regulated.
Does Indiana Require Certification To Practice As A Pharmacy Technician?
No, although that doesn't mean there aren't going to be perks to having your certification.
Which Of the Certification Exams Are Approved By Indiana?
The ICPT (ExCPT) and the PTCB (PTCE).
What Are the Registration Dates?
All of the certificates will begin on the 1st of July on even numbered years.
Is A License Required?
Yes it is, once you start working at a pharmacy you will be needing a technician-in-training certificate within 30 days of employment in a pharmacy. This will last for a year and cannot be renewed. Once you are able to complete a training program that is approved by the board or gain your certification you can renew it annually.
The Indiana State Board of Pharmacy Information
402 West Washington Street, Room W072
Indianapolis, Indiana
Telephone: (317) 234-2067
Fax: (317) 233-4236
http://www.in.gov/pla/pharmacy.htm
Are There Any Professional Associations?
The Indiana Pharmacists Alliance, and they can be found at http://www.indianapharmacists.org.
What Are the Requirements To Become Licensed?
Be at least 18 years of age.
Obtain a high school diploma or the equivalent.
You should also have no felony convictions that have to do with legend drugs or controlled substances.
Next you will be submitting a request via an application to the Professional Licensing Agency, which can be found at the address located above. This is your request for registration as a pharmacy technician.
You will also need to show proof that you have completed a board approved training and education program, or proof that you have passed a nationally recognized certification exam. If you can't show proof of either, you will have to register for a 1 year technician in training certificate until you can.
Will There Be Training Required?
Yes there will be, and it happens during the 1 year technician in training period.
What About Continuing Education Requirements?
Yes there are if you are a certified pharmacy technician and want to maintain your certification. Some students ask themsleves: "Who can do my essay for money? There is a good writing service to answer the question like this.
When Is Renewal Required?
The pharmacy technician licenses expire on the 30th of June, of the even numbered years, and you can renew them for a $25 fee.
What If I Move or I change Jobs?
You can submit your change of address to www.mylicense.in.gov/egov or you can go ahead and send it in writing to the state board of pharmacy. Make sure to include your old and new address, along with your name and certification number. You can also email it to pla4@pla.IN.gov.
Here Are A Few More Tips:
A licensed pharmacist may supervise up to 4 pharmacy technicians.
All technicians must wear a name tag identifying themselves as a technician while in the pharmacy, and they must also identify themselves as one through phone and email conversations in the pharmacy as well.